Program Peek: Mount Sinai Plastic and Reconstructive Surgery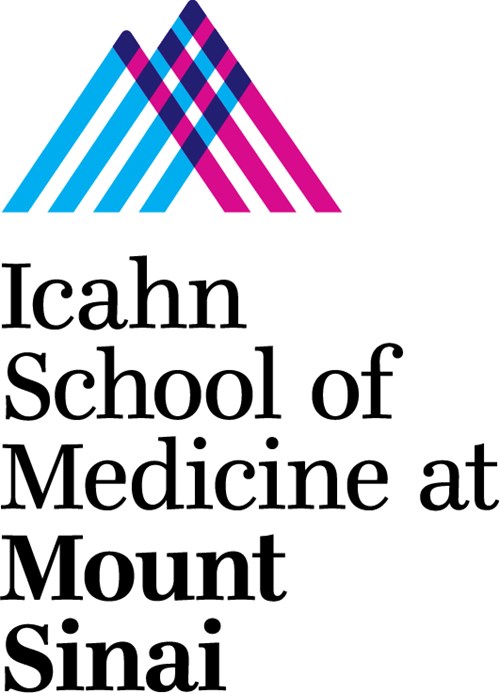 History
Founded in 1952 by Arthur Barsky, MD, a local, national and international leader in the field of plastic and reconstructive surgery. Dr. Barsky is credited with starting the division, as well as the first multidisciplinary clinic for children with clefts of the lip and palate.
Lester Silver, MD, served as the division's first full-time chief beginning in 1982.
For years, the residency was a three-year, independent program that held five residents at any one time. Today, the Plastic and Reconstructive Surgery Program at the Icahn School of Medicine at Mount Sinai is a fully integrated, six-year residency with three residents selected each year.
The first center for transgender surgery was started at Mount Sinai.
Mount Sinai won the 9th Annual Residents Bowl competition in 2019 during Plastic Surgery The Meeting in San Diego.
Leadership
C. Andrew Salzberg, MD, Professor of Surgery and Chief of Plastic and Reconstructive Surgery
Peter J. Taub, MD, Professor of Surgery, Pediatrics, Dentistry and Neurosurgery, Professor of Medical Education; Program Director
Mark Sultan, MD, Professor of Surgery
Jess Ting, MD, Assistant Professor of Surgery, Fellowship Director in Transgender Surgery
National Leadership
Dr. Silver served as chair of the American Council of Academic Plastic Surgeons in 2003, and he's also a past president of the New York Society for Surgery of the Hand.
Dr. Taub is currently a Director of the American Board of Plastic Surgery and is immediate-past president of the American Society of Maxillofacial Surgeons (ASMS). Previously, he served as chair of the American Academy of Pediatrics Section on Plastic Surgery and the American Association of Pediatric Plastic Surgeons. Dr. Taub is an associate editor of Annals of Plastic Surgery, and since 2006 he's been an active board member of KomedyPlast Surgical Charity. Regionally, he's served as chair of the New York Regional Society of Plastic Surgeons and as chair of the Northeastern Society of Plastic Surgeons.
Clinical Experience
Rotations through eight hospitals:
Mount Sinai Hospital and Kravis Children's Hospital: Our flagship hospital located on Fifth Avenue across from Central Park. Founded in 1852, The Mount Sinai Hospital is a 1,134-bed, tertiary-care teaching facility acclaimed internationally for excellence in clinical care. In the 2019-20 "Best Hospital" issue of U.S. News & World Report, the institutions ranked in nine specialties nationally. In the magazine's 2019-20 "Best Children's Hospitals" issue, Mount Sinai Kravis Children's Hospital was listed among the country's best children's hospitals in five out of 10 pediatric specialties. The Mount Sinai Hospital consistently earns Magnet status for nursing care and it's the only medical center in New York to earn Disease-Specific Care Comprehensive Stroke Center Certification from The Joint Commission. The institution also received a Health Care Innovation Award from CMS to open the first geriatric emergency department in New York City.
Elmhurst Hospital Center: Directed by Ernest Kirchman, MD, Elmhurst serves as the receiving hospital for trauma for New York's Health and Hospitals Corporation (HHC) in the borough of Queens. The hospital serves the most diverse zip code in the country, treating patients from all over the world.
James J. Peters Veterans Affairs Hospital: Located in the Bronx, this VA is one of the busiest in the federal system. Directed by Jay Meisner, MD, PSY-3 residents get their first chance to serve as a chief resident, performing both reconstructive and aesthetic surgical procedures.
Mount Sinai West Hospital: Founded in 1871 as the Roosevelt Hospital, Mount Sinai West is a full-service, 505-bed medical center with a long history of clinical excellence. Mount Sinai West has been home to the CV Starr Hand Surgery Center and one of the oldest teaching hand surgery fellowships in the country since 1952. It's renowned for multiple surgical specialties, its robust maternity service and delivering the highest-quality patient-centered care.
Mount Sinai St. Luke's Hospital: With 495 beds, St. Luke's serves as the principal healthcare provider for the West Harlem and Morningside Heights communities and operates one of Manhattan's few Level II trauma services. Founded in 1847, the hospital has an outstanding reputation for services in internal medicine, geriatrics, trauma, bariatric surgery, vascular disease, HIV/AIDS, cardiac care, physical rehabilitation, psychiatric disorders and substance abuse.
Mount Sinai Beth Israel: A teaching hospital founded in 1889 on Manhattan's Lower East Side, Mount Sinai Beth Israel is notable for its unique approach to combining medical excellence with clinical innovation. Senior residents rotate in the nation's first transgender service.
Memorial Sloan Kettering Hospital: Located on the upper east side of Manhattan, Memorial Sloan Kettering is one of the most recognized institutions for specialty cancer care in the world. Residents rotate through Memorial in their PSY-4 year, gaining experience in both head and neck reconstruction, as well as torso and extremity reconstruction, notably by free tissue transfer.
Jacobi Hospital Center: Part of New York City's Health+ Hospitals, Jacobi is located in the Bronx and operates the largest burn unit in the borough. Residents rotate through the burn unit in their PSY-2 year.
Education and Research
Curriculum
Weekly didactic conference with alternating indications conference, resident CorQuest lectures, faculty CorQuest lectures and Journal Club (highlighting Plastic and Reconstructive Surgery and the Journal of Hand Surgery, among others)
Monthly Monday evening Morbidity and Mortality
Cleft and craniofacial team conference
Vascular anomalies team conference
Annual Barsky Memorial Lecture
Visiting professors from ASPS, The PSF and ASMS
Residents are expected to always have at least one ongoing research project and publish one paper per year
Fellowship Training
2020 – Nikki Burish (Mount Sinai transgender surgery); Michael Ingargiola (private practice)
2019 – Christina Pasick (Penn microsurgery); Vincent Chavanon (Miami hand surgery)
2018 – Jonatan Hernandez Rosa (Miami craniofacial surgery); Alex Facque (Chicago transgender surgery)
2017 – Eric Jablonka (Penn microsurgery); Andreas Lamelas (Beth Israel microsurgery)
2016 – Paolo Piccolo (Penn microsurgery); Jon Lee (Pittsburgh craniofacial surgery)
2015 – Adam Strohl (Philadelphia Hand Center); Alex Sailon (Operation Smile)
2014 – Meredith Collins (MD Anderson microsurgery); Alice Yao (MD Anderson microsurgery)
2013 – Magda Soldanska (Atlanta craniofacial); Paul Pierce (NYU hand surgery)
2012 – George Xipoleas (private practice); Arvind Pothula (Washington hand surgery)
2011 – Daniel Maman (Mass General microsurgery); Brian Pinsky (UCLA hand surgery)
Resident Benefits
Living in New York. Thanks to an extensive public transportation system, all of Mount Sinai's institutions are easily accessible at all times of the day
ACAPS Annual Boot Camp for the incoming interns
Annual meeting participation
Holiday Chinatown dinner
In-service recovery ski trip
Spring golf outing
A message from the program director, Peter J. Taub, MD
Mount Sinai is internationally acclaimed for its excellence in research, patient care and education across a range of specialties. The Mount Sinai Health System is an integrated healthcare system that provides exceptional medical care to local and global communities. It was created from the combination of the Mount Sinai Medical Center and Continuum Health Partners, which agreed to merge the two entities in July 2013. The system encompasses the Icahn School of Medicine at Mount Sinai (ISMMS) and eight hospital campuses in the New York metropolitan area, as well as a large, regional ambulatory footprint. Across the eight campuses, there are 3,815 beds and 147 O.R.s. Currently, the health system has more than 42,000 employees, including more than 7,200 physicians; more than 410 ambulatory practice locations; more than 39 multidisciplinary research, educational and clinical institutes; 152,520 inpatient admissions; more than 3,499,000 annual, outpatient visits to offices/clinics; and 536,443 E.D. visits each year.
With more than 2,000 residents and clinical Fellows, Mount Sinai has the largest graduate medical education program in the country. The Plastic and Reconstructive Surgery Residency at Mount Sinai began in 1952 by Arthur Barsky, MD. Since then, the program has trained numerous plastic surgeons in academic and private practice. Many have completed competitive fellowships in craniofacial surgery, microsurgery, hand surgery, aesthetic surgery and mission surgery; others have directly entered private practice settings. The program for many years was a three-year, independent program that accepted residents mostly from the Northeast after completion of three years of general surgery. At any one time, there were five residents in the program that covered four hospitals across diverse clinical settings. In 2013, the program transitioned to a six-year, integrated program that accepts three residents per year from throughout the nation (and the world). The current residents cover eight clinical centers of excellent throughout Manhattan, Queens, the Bronx and Westchester County. The School of Medicine was started in the 1970s. ISMMS started the first program in the world to have a fellowship in transgender surgery. Residents are exposed to the full breadth of plastic surgery.
New York is the most dynamic and energetic city in the world, and its diversity is unparalleled. The city offers access to the other plastic surgery residency programs in the area, with all coming together yearly for the Annual Residents Night sponsored by the New York Regional Society of Plastic Surgeons. Often described as the greatest city in the world, New York has everything to offer. According to Open Table, one can eat at a different spot in New York once a day for 22.7 years and never go to the same place twice. The theater industry is literally defined by the shows that appear on-Broadway and off-Broadway. Lincoln Center is home to the ballet and the opera. The tri-state area fields two MLB teams (including the 27-time World Champion Yankees!), two NFL teams, three NHL teams, two NBA teams and two MLS teams. The U.S. Open Tennis Championships are held in Flushing Meadows at the end of each summer; the third leg of the Triple Crown is held at Belmont Park in the spring; and numerous U.S. Open Golf Championships have been held in the area. Just to the east are some of the best beaches in the world, just to the north is skiing and hiking.
The residency program has been fortunate to attract the best and brightest medical students from across the country (as well as Brazil). During their time in New York, they become excellent surgeons and even better physicians. In the absence of fellowship programs (other than transgender surgery), the residents play the lead role in the care of their patients. Upon completion, residents are fully qualified to enter practice; however, most choose to pursue further training at the most competitive Fellowships.