ASPS innovation partner MTI offers webinar series for start-ups and interested members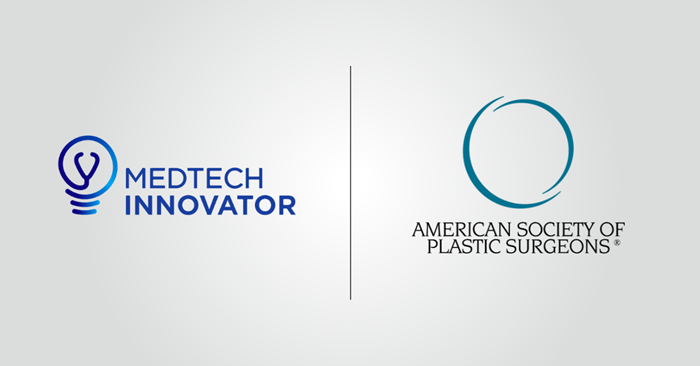 A webinar series by MedTech Innovator (MTI), the largest accelerator of medical devices in the world, offers medical start-ups and interested members an educational resource to help bring ideas to market. ASPS began a partnership with MTI in December 2021 to promote innovation in plastic surgery and provide pathways for ASPS members to take ideas for device, diagnostic and digital health companies from concept to reality.
The series, known as MedTech Innovator LIVE, was developed to provide relevant information from experts and professionals on the constantly – and rapidly – evolving medical ecosystem. The 60- to 90-minute webinars are both live-streamed and recorded for on-demand viewing.
Each year, the series of free webinars debut during the summer at MedTechInnovator.org/Live, and new content is scheduled through October. Topics cover a wide range of issues of special interest to upstart companies and feature panelists from a variety of established life science companies who address questions supplied in advance by the MedTech Innovator Accelerator & Showcase companies (including those from the MTI-ASPS Plastic Surgery Track).
The complete curriculum includes:
Perfecting Your Pitch Video
Investment Panel: VC/CVC & Commercial Banks
Strategic Partnerships & Co-Development
Provider Partnerships: Pilots and Trials
Payor Panel
Growing & Scaling
Channel Partnerships
Safety & Security
HR Panel
Supply Chain & Distribution Channels
Regulatory Considerations in the US and Globally
Branding & Marketing
Investor Panel Metrics & Milestones
Each webinar includes a general discussion on the topic within the context of the healthcare environment.
Through its partnership with ASPS, MTI in June selected three plastic surgery-focused companies to join a cohort of 50 medical technology startups as finalists in the 2022 MedTech Innovator Accelerator & Showcase program and competition. The companies are vying for $500,000 in cash prizes and in-kind awards.
The three plastic surgery-focused companies – Suturegard Medical (Corvallis, Ore.); Limax Biosciences (Somerville, Mass.); and Ad Vital (Houston) – are also participating in MedTech Innovator's corporate mentorship program.
The 2022 program's finale will take place Oct. 24-26 at The MedTech Conference, powered by AdvaMed, where all 50 finalists will present in showcase panels and gain access to industry and investor partnering opportunities.
The Society's participation in the ASPS-MTI plastic surgery track is supported in part by Allergan Aesthetics, an AbbVie Company, and Motiva, which are 2022 Innovation Sponsors of the ASPS Plastic Surgery Innovation Challenge and MTI/ASPS Accelerator program.
For more information and to view the recorded webinars, visit MedTechInnovator.org/Live.