ASPS Qualified Clinical Data Registry (QCDR)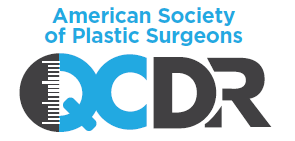 What is ASPS-QCDR?
The 2017 ASPS QCDR application has been approved by CMS. We expect to be live by Summer 2017.
The American Society of Plastic Surgeon's Qualified Clinical Data Registry (ASPS-QCDR) is a CMS approved entity that:
Allows Merit-Based Incentive Program (MIPS)/Quality Payment Program (QPP) reporting for Eligible Clinicians reporting as individuals to CMS (GPRO is not supported in 2017):

Quality- report QPP measures and additional non-QPP measures (ASPS QCDR will include 27 QPP measures and 3 non-QPP measures)
Improvement Activities- report your Clinical Practice Improvement Activities (CPIA), a new category, to earn additional points toward an incentive payment
Advancing Care Information- report your ACI measures for your certified EHR

Provides national and peer benchmark information to allow clinicians to evaluate the quality of their care compared to other physicians and to develop quality improvement plans to correct gaps in care
MIPS has several participation options for 2017- learn more here.
There are two pathways to participate in the ASPS-QCDR:
Participate in the TOPS Registry and any cases with CPT codes included in the quality measures available will be flagged for easy transfer to the ASPS-QCDR module (Utilization of the QCDR module will incur a nominal fee of $49 for data cleaning)
Participate in the ASPS-QCDR module only ($299 for members and affiliate members; $499 for non-members)
Register now on the Plastic Surgery Registries Network (PSRN).
Currently, only registration for TOPS is available. If you elect to participate in TOPS, you can begin entering cases now and will be able to send them to the QCDR module once it is live.
If you do not plan to participate in TOPS, we can notify you when the 2017 QCDR module is available. Click here to request notification.