Elected Leader Information
Meet the 2021 Nominating Committee
Society members elected the five Regional Representatives during July 2020 and the ASPS and PSF Boards of Directors elected two ASPS Representatives and two PSF Representatives at their October 2020 meeting. The PSF Board of Directors also designated the Carryover Member and appointed the PSF Public Member who does not have voting rights. The ASPS and PSF Immediate Past Presidents serve as co-chairs without voting rights.
The members listed below serve as the ASPS/PSF Nominating Committee for the 2021 leadership term (October 19, 2020, to October 18, 2021).
Prospective candidates who may be interested in applying for a position under the Nominating Committee's purview should be mindful that the Candidate Conduct Policy strictly prohibits candidates from contacting any member of the Nominating Committee throughout the nominating process and that questions or concerns about the process should be directed to the Nominating Committee Co-Chairs or the Nominating Committee Staff Liaison.
Lynn L. C. Jeffers, MD, MBA, FACS
Co-Chair, Immediate Past ASPS President
St. John's Pleasant Valley Hospital
Oxnard, CA
C. Scott Hultman, MD, MBA, FACS
Co-Chair, Immediate Past PSF President
Johns Hopkins Bayview Burn Center
Baltimore, MD
Pamela Bailey
PSF Public Member
Lake Forest, IL
Angela Cheng, MD
Southeast Regional Representative
Emory University School of Medicine
Atlanta, GA
Warren A. Ellsworth, IV, MD
ASPS Representative
Houston Methodist, Weill Cornell Medical College
Houston, TX
Amanda Gosman, MD
West Regional Representative
UC San Diego School of Medicine
San Diego, CA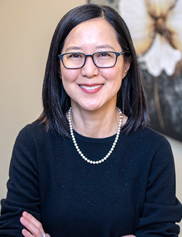 Clara N. Lee, MD
Midwest Regional Representative
The Ohio State University Medical Center
Columbus, OH
Samuel J. Lin, MD
PSF Representative
Harvard Medical School
Boston, MA
Alan Matarasso, MD, FACS
Carry-Over Member (ASPS)
New York, NY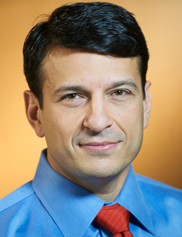 Babak J. Mehrara, MD
ASPS Representative
Memorial Sloan Kettering Cancer Center
New York, NY
Terence M. Myckatyn, MD
Southwest Regional Representative
Washington University in St. Louis, Siteman Cancer Center
St. Louis, MO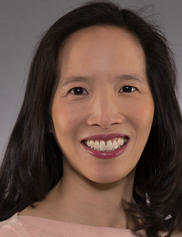 Christine Rohde, MD
PSF Representative
Columbia University Irving Medical Center
New York, NY
Renata V. Weber, MD, FACS
Northeast Regional Representative
MD Specialists
Clifton, NJ
---
Work of the Nominating Committee
The ASPS/PSF Nominating Committee consists of 12 or 13 members:
5 Regional Representatives (all voting, elected by Society members)
2 ASPS Representatives (all voting; elected by the ASPS Board)
2 PSF Representatives (all voting; elected by the PSF Board)
1 carry-over member (voting; selected by the Board, who shall continue to alternate between ASPS and PSF prior term co-chairs)
2 immediate past presidents (non-voting; 1 ASPS and 1 PSF, who serve as co-chairs)
1 PSF public member (optional - non-voting; selected by the PSF Board)
2021 Nominating Committee Meeting Dates
Nominating Committee members must make themselves available to attend ALL Nominating Committee meetings. Those that have been scheduled so far are listed below.
Orientation Session: November 19, 2020 at 7:00pm Central via videoconference
Interview Session: December 12, 2020 in Palm Beach, FL
Interview Session: March 13-14, 2021 in New Orleans, LA
Additional committee meetings and video conferences will likely be scheduled in February, April and May.
Positions Slated or Appointed by the Nominating Committee
The Nominating Committee shall act as a search firm by vetting talent for open positions to be elected by Society members. Positions slated for election by Society members (follow the link to access the job description) are listed below:
ASPS/PSF Board of Directors

ASPS President-Elect (1 annually)
PSF President-Elect (1 annually)
Board Vice Presidents (2 or more annually)
Member-at-Large (1 annually)
International Representative (1 biennially)
Subspecialty Representatives (6-8 annually)

ACAPS Representative
ASAPS Representative
ASERF Representative
ASMS Representative
ASPN Representative
ASRM Representative
PSRC Representative

Independent Advisory Committees
In addition to the slated positions for election, the Nominating Committee selects the ASPS and PSF members-at-large for the ASPS/PSF Audit Committee each year and recommends nominees for ASPS or PSF representatives to outside organizations, such as ACS, ACCME, ACGME, etc.
What is the order in which the Nominating Committee slates the positions?
The Nominating Committee conducts its work in two phases.
In the first phase (Phase 1) the Nominating Committee shall interview current Board Vice Presidents who have applied for the ASPS President-Elect or PSF President-Elect positions and decide if any should be nominated (or slated) as the ASPS President-Elect or PSF President-Elect for the upcoming leadership term.
During Phase 1, the Nominating Committee shall also interview current Board Vice Presidents with expiring terms who have applied to be retained in their current positions to decide whether they should be nominated (or slated) in that position for the upcoming leadership term.
Once the decisions about the retention and advancement of current Board Vice Presidents have been made, the Nominating Committee will know which officer positions it will need to fill and will then proceed to the second phase (Phase 2).
During Phase 2, the Nominating Committee will publicize and accept applications for the open officer positions, as well as any other elected or appointed position under its purview.
Special Considerations for President-Elect Applicants
Applicants to the ASPS or PSF President-Elect position shall be limited to those who will have completed two (2) or more years of service as ASPS/PSF Board Vice Presidents immediately prior to their term as President-Elect. If the Nominating Committee finds that there are no suitable candidates that meet these criteria in any given year, it may consider (and may solicit) applications from individuals who have demonstrated exemplary service to the organization as Committee Chairs.
How do I get placed on the slate for one of the ASPS/PSF elected positions?
To encourage as broad a candidate pool as possible, a call for applications will be distributed via email to each Society member eligible to serve and each sister society's president and administrative liaison. The call for applications is expected to be distributed in January 2021.
The Nominating Committee shall interview in person or by electronic means (i.e. video conference) the semifinalists for each elected position. Members who have served on ASPS or PSF committees, especially those who have served on committees related to the position's portfolio, shall be given greater consideration. Face-to-face interviews for the open Board positions are expected to take place during the Spring Board and Committee Meeting sessions in mid-March 2021. The schedule for video conference interviews for the remaining positions is expected to be published in early 2021.
Candidates must abide by the Candidate Conduct Policy to avoid disqualification.
How does the Nominating Committee vet the elected positions?
The Nominating Committee shall consider the critical elements outlined below in their decision-making process.
Attendance on Executive Committee, Board of Directors or committee calls and in-person meetings
Any remediation required during their time as a Society member
History of service to ASPS/PSF

Any significant or relevant history during their time as a Society member
Activity within ASPS/PSF
Assessment of contribution/leadership, in addition to attendance, and any noteworthy contributions to ASPS/PSF (task force participant/chair, etc.)

History of relevant service outside ASPS/PSF

Does the Ethics Committee or Judicial Council candidate have relevant experience elsewhere?
Does the Trustee candidate have sufficient experience as a former officer of ASPS or another major plastic surgery-related organization?
Does the Board Member-at-Large candidate have relevant experience working in large leadership organizations?

Letters of recommendation (two are required, the third is optional)
Foundation and PlastyPAC (if U.S. citizen) donation history
Quality of narrative (from the application)
Curriculum Vitae (provided as an attachment to the application)
Interview
Diversity of race, ethnicity, gender, sexual orientation, gender identity, disability, practice type, geography and experience level is actively encouraged, and Nominating Committee members shall strive to ensure diverse representation of Society members
Evaluation of the applicant's social media/website presence
Officer Evaluations
In addition to the critical elements noted above, candidates for consideration for an Officer position (i.e. President-Elect or Board Vice President candidates) shall be evaluated by Society members and staff with whom they have worked in an ASPS/PSF volunteer leadership capacity to include:
Executive Leadership Team
Fellow committee members, including those who may have served under them
Committee chairs under whom they have served
Executive Committee members
Staff Liaisons
Candidate Scorecards
Candidate Scorecards have been developed to aid Nominating Committee members with their decision-making by organizing the important elements to be considered when deciding the future leadership of the Society and Foundation. The goal is to make the process more consistent so that all candidates are judged on a broad range of merits demonstrating their suitability for leadership, without overly weighting the decision based on the interview alone. There are three versions – one for President-Elect candidates, one for the Board Vice President candidates and a third for candidates for all other positions. The three scorecards are attached as Appendices D, E and F to the Nominating Committee Standard Operating Procedures.
---
Nominating Committee Election Process
The Nominating Committee is responsible for vetting candidates for leadership positions (officers and directors of the Society and Foundation Boards of Directors, as well as applicable standing committees) and selecting the slate for election by Society members. This is a tremendous responsibility and typically involves six to eight committee meetings and interview sessions between November and May.
Regional Representative Election Timeline
The process to elect Regional Representatives to the 2022 Nominating Committee begins with soliciting qualified Active members to apply for the Regional Representative positions, generally in May.
Details
To ensure diversity of representation, five Regional Representatives to the Nominating Committee shall be elected by Society members. Membership has been apportioned among five geographic regions, so that each region represents approximately 20% of the total number of Active and Life Active members.
All eligible Nominating Committee candidates shall be placed on the ballot according to their geographic region, to be voted on by all Active and Life Active members of the Society regardless of region. (A link to each candidate's Summary of Qualifications shall be provided on the ballot to aid Society members during the Nominating Committee election process.) The individual receiving the most votes from each region shall represent that region on the Nominating Committee. The next two highest vote-getters for each region shall be Alternates 1 and 2 for that region.
Qualifications
To be placed on the ballot, eligible Nominating Committee Regional Representative candidates must meet the following criteria:
Active Society member in good standing for a minimum of five (5) years;
Active in ASPS/PSF Committees, Councils, Task Forces and/or Work Groups for a minimum of three (3) years;
Cannot have been disciplined or currently under investigation by any state or provincial medical-licensing authority, any plastic surgery organization, any other healthcare organization, or any healthcare delivery facility;
Cannot have served on the Nominating Committee for the past two (2) terms; and if the candidate has served on the Nominating Committee twice before, cannot have served on the Nominating Committee for the past ten (10) terms;
Cannot have served on the Nominating Committee as a voting member for more than three (3) terms;
Sitting members of the ASPS/PSF Board of Directors, except for the Immediate Past Presidents who serve as Co-Chairs of the Nominating Committee and the PSF Public member, Trustees, Judicial Council members, and Ethics Committee members are ineligible to serve on the Nominating Committee.
Must submit the Summary of Qualifications and Nominating Committee Attestation form (components of the application) prior to being placed on the ballot.
Lobbying Related to Nominating Committee Elections
Lobbying, for the purpose of soliciting votes for a particular candidate to serve on the Nominating Committee in order to further the chances of election of a candidate pursuing a leadership position, is not in accordance with the philosophy and values of ASPS and is not permitted and may result in disqualification of the Nominating Committee member and/or the candidate who applied for the position slated by the Nominating Committee. All candidates running for a Nominating Committee Regional Representative position complete the Summary of Qualifications document for the express purpose of presenting voting members with consistent information on each candidate in order to base their decision. No other communication is allowed.
---
Nominations-Related Policies, Procedures and Other Documents
Nominating Committee Policies and Procedures
Board Policies and Resources
Compliance Resources
Governance Organizational Chart