Hale Tolleth, MD, past president of The PSF, passes at age 87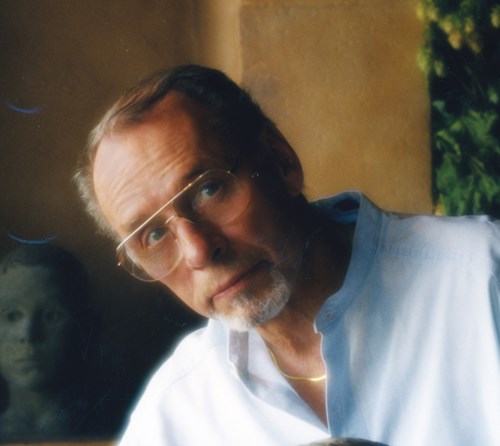 Hale Tolleth, MD, known for his long-running "Sculpture for the Plastic Surgeon" course and his dedication to performing reconstructive surgery in less-developed areas of the world, passed away at age 87 in Antioch, Calif., on Oct. 13.
Dr. Tolleth taught his renowned sculpture course to plastic surgeons for more than 40 years – the longest-running course in the Society's history. He also dedicated his time serving people in need through plastic surgery mission trips to Africa, Colombia, Honduras, The Philippines and Solomon Islands, among other nations.
In addition to serving as The PSF (then PSEF) president in 1981-82, Dr. Tolleth was selected to be a PSEF Visiting Professor 11 times and his contributions to the Foundation during its formative years have been consistently lauded by ASPS/PSF leadership. For nine years, Dr. Tolleth also served as Guest Examiner for the American Board of Plastic Surgery.
"Dr. Tolleth had a far-reaching, positive impact upon The Foundation," says The PSF President Arun Gosain, MD. "He was truly a leader in what then was the infancy of medical mission trips. He not only helped countless children and others triumph over the conditions that, in some cases, threatened their lives, but he also had a primary role in training local surgeons, who then employed their new skills to help their people long after The PSF volunteers had returned home.
"I must note that those who attended his 'Sculpture' class were well-acquainted with his 'firm but fair' style of teaching, and they became better plastic surgeons for it," Dr. Gosain adds.
Eric Mariotti, MD, who practiced with Dr. Tolleth for four years and took over his Concord, Calif., practice upon Dr. Tolleth's 2003 retirement, called Dr. Tolleth a personal mentor and father figure.
"He touched the lives and professions of new and experienced surgeons – and through his work to repair cleft lips and palates, he improved the lives of many people in Africa and in developing nations. My favorite quote from him was, 'Eric, always do the right thing.' It's one of the greatest lessons he taught me."
Dr. Tolleth's career was celebrated in 2010 at Plastic Surgery The Meeting in Toronto, where he received the ASPS President's Award. The honors bestowed upon him through the years are several and varied, ranging from a Certificate of Appreciation from the American Speech and Hearing Association in 1975 to the Golden Sword Award from the American Cancer Society in 1977; the Alumni Award for Outstanding Achievement from the University of California-Santa Barbara in 1978; and as Man of the Year by the Mount Diablo Foundation in 1996.
Dr. Tolleth, who practiced plastic surgery for 37 years, also conducted five book reviews, produced eight medical movies, wrote 25 plastic surgery articles and presented 30 essays throughout his career. He is survived by his wife of 31 years, Alice; his daughter, Kerry Wynn; his son, Hale Tolleth III; five grandchildren; and one great-grandchild.
Preparations for a celebration of Dr. Tolleth's life are underway.