Social Media Focus: Building your social media online resume – and considering TikTok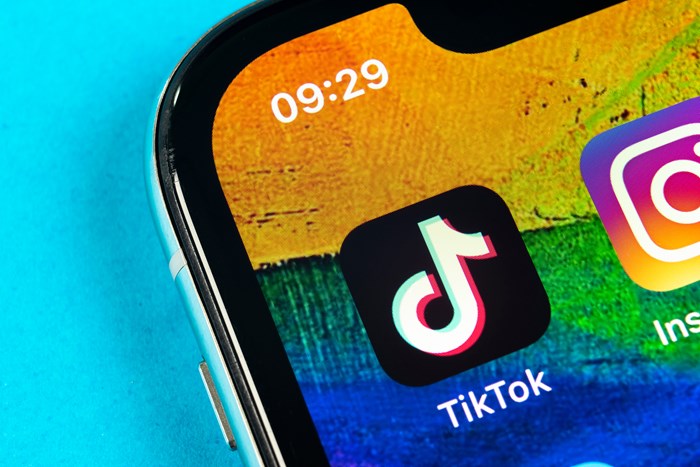 Social media quickly established itself as one of the most influential methods that doctors have for educating patients, marketing and disseminating research. The most popular social media platforms used by both plastic surgeons and plastic surgery audiences are Instagram, Facebook and Twitter, with patients increasingly utilizing social media platforms to select their plastic surgeons. Moreover, search engines such as Google are more likely to promote surgeons based on their social media presence rather than academic prestige.
TikTok has become the fastest-growing social media platforms since its launch in 2016. In November 2018, TikTok reported that it had more than 680 million monthly active users, bringing it into competition with the other social media giants. Plastic surgery content on the TikTok platform is doing particularly well, with the #PlasticSurgery hashtag receiving more than 9.6 billion views.
The cultures and dynamics of TikTok are still developing as a new platform, so it's perhaps an appropriate time to determine whether there's utility in adding TikTok to your social media presence.
General and unique features
TikTok is exclusively focused on creating and sharing videos. Users can customize, record and import videos, then edit them using built-in libraries of filters, video effects and audio files. This all can be done directly in the TikTok app, which has been optimized for ease-of-use.
In comparison with other social media platforms such as Instagram, TikTok is centered around "short-form" videos – meaning that video lengths are typically between 10-60 seconds. Reflecting today's internet culture, short-form videos are a great format for catching the attention of users and receiving high levels of social media engagement. Combined with the ability to trend music, hashtags and even video effects, TikTok provides an easy tool for teaching and learning about new topics. Brands and businesses have gained success in promoting their products and services within their social media video content.
Behind the scenes, one of the biggest differentiating factors separating TikTok from other social media giants is its algorithm of sharing content with users. Social networks such as Instagram and Facebook first push content primarily to a portion (e.g., 15-20 percent) of an account's existing followers and further share the content based on metrics of social media engagement, such as number of likes, shares and comments. As a result, a user's social media reach is mainly confined to his/her/their followers, which typically requires months to years to grow. In contrast, TikTok's algorithm will first push new content to both followers and non-followers, thereby offering more growth potential than any other social media platform. As of now, TikTok is also the only platform that does not require users to first create an account in order to access available content.
Another unique feature is the platform's highly customized "For You" page, which allows users to view content from accounts without first needing to find or follow them. This feature provides users the ability to reach extended target audiences and permits a much wider breadth of content delivery and exposure.
Utility for plastic surgeons
If you're a plastic surgeon seeking to increase your social media presence and connect with future patients, TikTok can provide an effective method. It can also help augment your social profiles to become more reflective of your brand and differentiate you as a go-to plastic surgeon.
A picture is worth a thousand words, and TikTok videos can similarly convey more content and provide more context than image posts. Whether it's a brief welcoming introduction of the office staff or a quick run-through of the clinic space, short-form videos can help future patients feel comfortable even before walking into your office. A 10-second clip showcasing a 180-degree view of before-and-after rhinoplasty results can enhance the "wow factor" beyond what standstill before-and-after images can accomplish. It can also capture genuine patient reactions and help set realistic expectations prior to surgery.
Plastic surgery educational content performs well on social media and consistently receives high levels of engagement across all platforms. Examples include highlighting sterile field do's and don'ts in the O.R. and disproving false plastic surgery information. Providing medical education can both benefit your audiences and build trust with future patients.
Although TikTok's global audience is mostly under the age of 30, user demographics continue to diversify as its popularity grows. If the current demographics do not currently align with your target audience, or if creating video content isn't for you, it may still be beneficial to download the app and get a sense of the dynamics of the #PlasticSurgery conversation going on in the platform.
TikTok also presents first-mover advantages in being one of the earliest plastic surgeons to establish a presence on the platform. Collectively, board-certified plastic surgeons can take this opportunity to "own" #PlasticSurgery and help control the vast array of information and misinformation about plastic surgery topics available to the public.
Dr. Lin, a member of the Social Media Subcommittee, is program director of BIDMC/HMS Plastic Surgery Residency Training Program, co-director of the Harvard Aesthetic and Reconstructive Fellowship at BIDMC and associate professor of surgery at Harvard Medical School.