Jeffrey Janis, MD, named president of American Hernia Society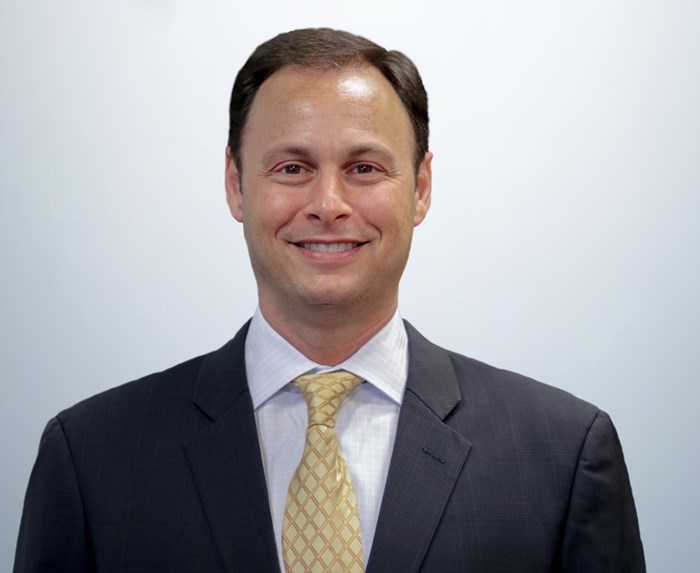 As the first plastic surgeon to be named president of American Hernia Society (AHS), ASPS past President Jeffrey Janis, MD, says he wants to seize a unique opportunity for collaboration and growth.
"Plastic surgeons often talk about the erosion of our specialty as others come in and learn from us or encroach upon us," he says. "But we do have counter examples where we have the opportunity to expand our scope – not by doing the same to others, but by innovating and pushing boundaries to bridge and fulfill the gaps that exist. We are poised to pave new roads and break new ground in a multidisciplinary organization that includes both general and plastic surgeons."
Dr. Janis was named AHS president in September, the culmination of four years as part of the society's executive committee as well as six years on the AHS Board of Governors. The mission of AHS is to not only advance the science and treatment of hernia, but to become the worldwide authority on abdominal core health. Given plastic surgeons' knowledge and expertise with regard to abdominal wall reconstruction, Dr. Janis says the more plastic surgeons that take part in AHS, the more that mission becomes reality.
ASPS serves as the management services organization (MSO) for AHS, which Dr. Janis also says positions the specialty favorably in terms of collaboration.
"With the know-how and vast experience of ASPS when it comes to registries, advocacy, member services, education, working with the FDA and dealing with a variety of regulatory matters, that wealth of organizational knowledge not only is a powerful tool for administrative efforts but, more importantly, for our patients and their safety," he says. "The influence of ASPS since it became the MSO has been immediate – from administrative details to organizational matters and everything in between."
Innovation has been a hallmark of plastic surgery throughout the specialty's history, and Dr. Janis notes the work of luminaries and pioneers in the fields of lymphatic surgery, composite tissue allotransplantation, peripheral nerve surgery (innervated breast flaps, targeted muscle reinnervation, regenerative peripheral nerve interfaces, nerve transfers, nerve decompression surgery for headaches, etc.) and others as examples of breakthroughs that boosted plastic surgery through innovation, scope expansion, and multidisciplinary approaches to patient problems.
Dr. Janis says AHS has counted several notable plastic surgeons among its ranks over the years, but he wants to see more board-certified plastic surgeons join in the coming years to foster a long-lasting, symbiotic relationship that will build bridges and foster innovation for patients and the medical community alike.
"I'm very excited for the year ahead, but also for what can happen in the following years," he says. "It's an honor to help lead a fantastic multidisciplinary team through this society, but I'm really looking forward to forging new paths in collaboration, providing value to members, increasing membership and educating both the current and next generations of hernia surgeons."
For more information on AHS, visit americasherniasociety.org.