Bringing a technology to market as a second-year plastic surgery fellow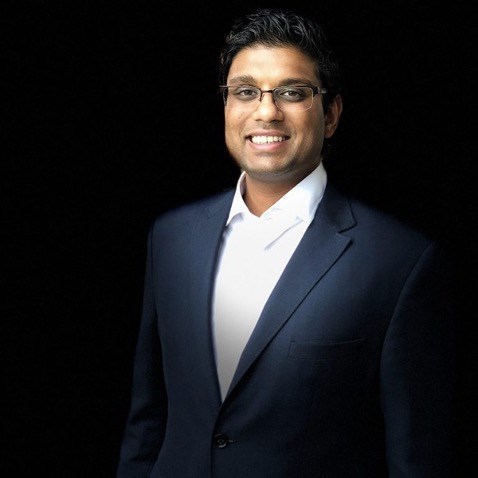 I'm a board-certified general surgeon, Fellowship-trained hand surgeon and a second-year plastic surgery Fellow at the University of Tennessee Chattanooga – with a journey to innovation that really took off as I went through general surgery residency at the Charleston Area Medical Center. I quickly understood that innovative health technology and services could substantially improve the quality of healthcare delivered to patients, as well as improve health outcomes.
During this time, I developed a diagrammed blueprint for a trauma stick that would simply but effectively allow for multiple tubes of blood to be drawn at the same time, thus decreasing the associated E.R. times. I quickly discovered that thinking of an idea and turning it into a product – let alone a business – were two totally different things. I felt an overall lack of support for developing ideas such as this one that could potentially help so many patients. I had already witnessed some of the hurdles while working on an innovative, alternative pain-treatment solution.
These experiences informed and motivated me to form Axxon LLC, a company that could help provide some of this support to healthcare providers and technologists. Drawing upon experiences through its successful pitching of innovative concepts – such as for SAGES Emerging Technology e-poster presentation – Axxon's goal is to provide healthcare professionals and others with the support and resources that could allow O.R. ideas to become reality. I began to work with Amy Kabaria, a healthcare data-privacy lawyer with experience in emerging companies and emerging technologies, with hopes of helping people think through considerations such as biotech and medical engineering concepts – as well as healthcare industry-specifics – to develop ideas and services and bring minimally viable products (MVP) to life.
COVID-19 arrived shortly after Axxon began to flourish. I soon realized after COVID hit that we needed better remote orthopedic-measurement devices. I had an idea that would not only give orthopedists, therapists and plastic surgeons adequate and accurate hand measurements while performing remote examinations relating to hand function, but also help post-rehabilitation patients receive home therapy after sustaining hand surgeries or hand injuries – the hand being among the most common types of workplace injuries.
I had presented to Amy this concept of measuring digit angles through an AI-based remote platform – then to develop the technology, we contacted Manish Hirapara, who is a relative of mine and CEO of Peak Activity LLC, which is an eCommerce and software company; it twice has been named to INC 5000's fastest-growing companies list.
Thus Digitrack was born. Digitrack is a machine-learning platform based on an algorithm trained on thousands of hand images that can provide – in a matter of milliseconds – accurate angles of arc measurements of the MCPJ, PIPJ and DIPJ of the hand and joints of the wrist. We developed the algorithm and obtained proprietary protection with a provisional patent filed in December 2020.
In the Spring of 2021, we applied and won a Top 3 spot in a Harvard pitch competition and subsequently did a "shark tank" presentation with Harvard alumni CEOs and VCs. Then, with the full platform nearing completion, we competed through rounds of applications to present at the ASPS Innovations: The Tank, at Plastic Surgery The Meeting in 2021, where we took first place and innovation of the year. Afterward, we filed the non-provisional patent.
With the Digitrack platform complete, we're now planning to take the platform through rigorous testing with board-certified hand surgeons, plastic surgeons and occupational therapists throughout the country to incorporate their valuable feedback.
The next phase will be to get the platform out to companies, therapists, hand surgeons and hospital systems. We may consider raising a Series A round of funding for Digitrack LLC.
To learn more about healthcare innovation, write to rviradia1@gmail.com. Dr. Viradia is a PGY-8 independent plastic surgery Fellow at the University of Tennessee Health Science Center, Chattanooga.