Faculty Focus: Q&A with George Kokosis, MD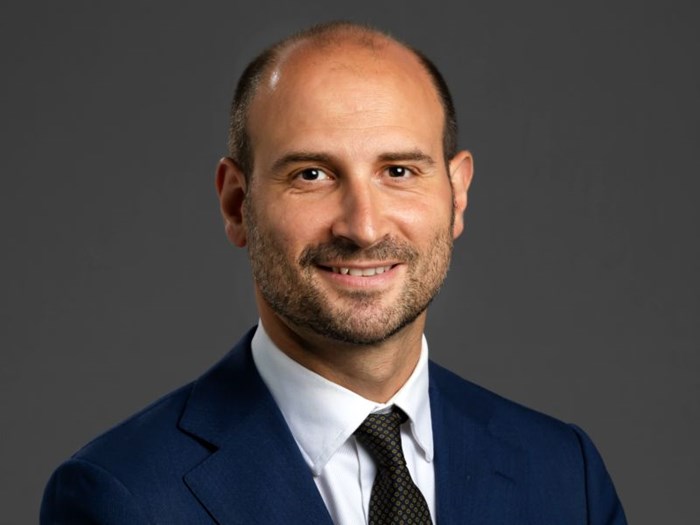 Plastic Surgery Resident strives to provide readers with career advice designed to aid them in their professional advance after residency – by sharing insights that may help them create their own, desired path.
In this installment of Faculty Focus, we present ASPS Candidate for Active Membership George Kokosis, MD, Division of Plastic and Reconstructive Surgery assistant professor at Rush Medical College, Chicago. Dr. Kokosis earned his medical degree at Athens (Greece) Medical School, and he completed his general surgery residency at Duke University School of Medicine and his plastic surgery residency and Fellowship at Johns Hopkins Hospital. He's also completed a microsurgical oncological reconstruction Fellowship at Memorial Sloan Kettering Cancer Center, as well as a research Fellowship for wound healing and fibrosis at Duke University Medical Center.
PSR: What drew you to plastic surgery?
Dr. Kokosis: I decided to become a plastic surgeon when I was a fourth-year medical student in an orthopedic surgery rotation. A lower-extremity trauma patient required a multidisciplinary approach, including plastic surgery involvement and a free latissimus dorsi flap for reconstruction. I was fascinated by the level of complexity and detail in planning and executing the procedure. After a formal rotation in plastic surgery, I realized that the breadth of knowledge and skills that a plastic surgeon needs to possess, as well as the opportunity to operate from head to toe, make this specialty the most unique. I decided then that I would focus my efforts in becoming a plastic and reconstructive surgeon. I've been grateful to be given the opportunities to make my dream come true.
PSR: How did you prepare during residency to land a competitive fellowship?
Dr. Kokosis: My pathway to plastic surgery is a bit unique. I went to medical school in Athens, Greece. When I decided to come to the United States for surgical training, I planned my steps in a way that would allow me to become competitive for a fellowship. I first completed a two-year research fellowship in plastic surgery and wound healing at Duke University, under the mentorship of The PSF President-elect Howard Levinson, MD, where I completed the categorical five-year training program in general surgery. During training, I committed extra time into conducting more research and developed strong relationships with the faculty in Duke's plastic surgery division who were willing to mentor and support me. By the time I applied for an independent plastic surgery residency position, my CV was competitive. I was fortunate enough to match into the combined plastic surgery program at Johns Hopkins/University of Maryland, where I worked and trained under leaders in plastic surgery who supported my endeavors. My interest in microsurgery grew more intense as I was rotating in our reconstructive rotations during residency. I wanted to match into a competitive, clinically heavy microsurgery program. I maintained a very active research portfolio and presented at a minimum of one or two meetings every year. I ultimately matched into Memorial Sloan Kettering Cancer Center for a microsurgical reconstruction fellowship.
I believe my successful matches were a combination of strategic planning, commitment to research with active participation in meetings and hard work that allowed me to have very supportive letters of recommendation.
PSR: What impact did a fellowship have on your career?
Dr. Kokosis: My microsurgical fellowship has had a major impact in my career. As mentioned, I was fortunate to match into one of the most competitive fellowships in microsurgery. The advantage of spending this extra year is significant. First, I honed the skills a microsurgeon needs but are otherwise harder to acquire during plastic surgery residency. This skillset made me more competitive when looking for academic jobs, which was my ultimate career goal. I believe I was able to land in my current job at Rush and be given the opportunity to develop my ideal practice (breast reconstruction and lymphedema) due to the trust in my training. Additionally, during this year I participated in many research projects involving a very big database that leads to impactful research. I'm further collaborating with my mentors in ongoing projects and therefore building my academic portfolio. Furthermore, this extra year leads to building relationships with great mentors and developing the networking that creates opportunities for professional advancement.
PSR: How important is a mentor in the early years of practice?
Dr. Kokosis: It's extremely important. Mentorship is an ongoing relationship that never stops. I've been extremely fortunate to have had great mentors who coached me and shaped my surgical identity. The impact is everlasting; I feel I'll always carry with me a piece of their experience, pearls of wisdom and advice. I often find myself in the O.R. teaching my residents through my mentor's methods. Finally, many of my mentors' numbers are on speed dial – and I can call them anytime I need advice with any of my cases.
PSR: How has your involvement in societies and committees helped your career?
Dr. Kokosis: Being involved in societies and committees gives me the opportunity to network and learn from other people. An early career is much more than just being able to execute in the O.R., and the years of training prepare you well for this. However, there are so many other aspects of professional development, including resource utilization to maximize your efficiency, administrative tasks and developing a research team. We're not trained to do this, and meeting peers outside of your institution allows for bouncing-off ideas, discussing the business of plastic surgery and learning from others.
PSR: What's the most important attribute a resident needs?
Dr. Kokosis: It requires perseverance and passion for what you do, or as Angela Duckworth suggests in her book Grit, it's not as much talent as it is resilience. Throughout the years of my training, I've seen very talented residents who didn't perform well due to their inability to accept that residency is a long-term process, a marathon that requires awareness of why you're into this. I always tell my residents they need to focus on the big picture. It's only once that you know your why and embrace the process, that you'll be prepared to enjoy this beautiful journey.
PSR: How do you balance your professional and personal lives?
Dr. Kokosis: I'm trying to set boundaries. The hardest thing to do as a new attending is to say "no," as there's always the fear of not developing a robust presence. Equally hard is identifying the aspects of a practice that you really enjoy and pursue only those, rather than being spread thin between multiple, mundane tasks. I also try to enjoy my time off on weekends to rest and recharge. This way, I'm more focused and productive when I need to be.
PSR: What was your greatest, non-medical challenge of residency?
Dr. Kokosis: As a Greek national who immigrated to the United States, having my family living thousands of miles away has always been a big challenge. Time off during residency is limited and an international trip is hard to plan on a regular basis. I'm thankful for the opportunities I had to travel back to Greece, but also for the video and audio platforms that allowed me to "see" my family as often as I could.
PSR: What do you enjoy the most about being a plastic surgeon?
Dr. Kokosis: I enjoy the creativity that comes along with complex reconstructive cases; so much planning goes into preparing for those cases. I also feel grateful to be able to collaborate with other specialties to tackle challenging problems and provide the best patient care possible. Additionally, I really enjoy scrubbing-in with my colleagues as co-surgeons and learning from each other.
PSR: What are some of the challenges you regularly encounter?
Dr. Kokosis: I find challenging to keep up with EMR. I believe that physicians are already burdened with busy clinical practices, fully booked clinics and block time (for surgical specialties). The administrative burden that comes along with EMR can lead to burnout.
PSR: How does teaching play a role in your schedule?
Dr. Kokosis: This is my time to "give back." As a new attending, me, and I feel obliged and inspired to dedicate my time to teaching my residents now. It's very gratifying to see your residents evolve over time and grow professionally.
PSR: Do you have any words of advice for plastic surgery residents?
Dr. Kokosis: Look at the big picture and enjoy the journey. With every challenge comes experience and skills that you will possess for the rest of your career.
PSR: Please complete this sentence: "I knew I wanted to become a plastic surgeon when..."
Dr. Kokosis: I witnessed a plastic surgeon being the surgeon`s surgeon in a complex orthopedic surgery procedure that required wound coverage with a free flap.