What I know now that I wish I knew then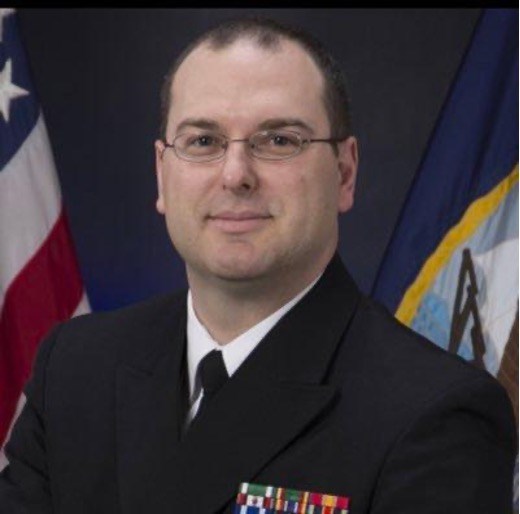 U.S. Navy Capt. Ian Valerio, MD, MS, MBA, is a leader in reconstructive, regenerative and restorative surgery, microsurgery and peripheral nerve surgery. He's an internationally recognized surgeon-scientist with extensive clinical plastic and reconstructive surgery experience spanning both military and civilian practices. Given his background and experiences, Dr. Valerio offers trainees unique insights and valuable perspectives within our specialty. He completed his plastic and reconstructive surgery residency at the University of Pittsburgh Medical Center and an AO Fellowship in craniofacial microsurgery in Taiwan prior to entering active duty status at the Walter Reed National Military Medical Center, Bethesda, MD. He transferred in 2015 to the U.S. Navy Active Reserves, transitioning to a civilian academic career at The Ohio State Wexner Medical Center. Dr. Valerio was recruited in 2019 to Massachusetts General Hospital/Harvard Medical School to build a comprehensive microsurgical peripheral nerve program and expand his well-funded research globally.
Mentorship is the most valuable thing that will help guide you through professional development and growth as a medical student to resident and eventually senior surgeon. I strive to nurture all types of students and residents in their plastic surgery careers as I mentor and train the next generation of plastic surgeons and surgeon-scientists. Ultimately, my goal is to expand on today's capabilities for a better tomorrow through those I train and mentor to impact our specialty. My thinking around mentorship has evolved over time, and there are some important things that I wish I had known at the beginning of my career.
As a medical student
Be aware that plastic surgery is becoming more competitive every year. During medical school, seek to become a well-rounded, strong candidate with a diverse background and set of experiences to aid in matching into your preferred program. Consider early involvement in basic and/or clinical research; gain a grounded foundation in principles while also pursing projects involving innovation; and embrace advocacy efforts to strengthen your application and the understanding of the breadth this specialty.
In your first and second years, keep in mind that plastic surgery is a field that operates from "head to toe." Each patient should be considered as "a whole" that includes all organ systems – not just their skin and soft tissues where the injury or deformity may be focused. Seek to acquire a basic understanding of surgical skills, but don't overlook the principles and experiences of anatomy and physiology, medicine and critical care medicine, psychiatry, rehabilitation and other specialties – which will aid one to fully comprehend the complexities of plastic surgical care.
Ensure that you are well-educated in all core subjects of medicine, as our field requires us to incorporate such understanding due to this specialty tending to be the "go-to consult for surgical problem-solving." Plastic surgery has been recognized as a specialty of conceptualization and applied innovation. Focus on understanding the broad concepts, but gain insights from the creativity employed when it comes to finding solutions for difficult clinical problems by the surgeons to whom you are exposed. In your third and fourth years, find a topic of interest that goes above and beyond your foundation. Be sure to find an area of interest in which you are passionate. Whether it's wound healing, cancer care, congenital hand surgery, microsurgery, peripheral nerve research or regenerative medicine, it's all relevant to our field. As you advance, fine-tune your interests and engage in more defined research projects that you may even find yourself initiating.
Actively look to present your work at local, regional, national and even international venues; your mentors will be excited to support such efforts. Attend conferences where you can network with your peers (who will likely become future colleagues in the field) and spend time with your mentors as well as their global network in these fertile academic fields, all the while gaining greater insight and exposure to this specialty and its leaders. Publish your work to showcase your abilities and interest to "get things done." Recognize that mentorship is not exclusive to one individual, but that mentorship encompasses a network of people/surgeons who can give advice on different levels depending on your specific needs. In your fourth year, speak to your mentors and seek their help in preparation for your interviews. Do your due diligence and investigate which programs align with your interests and how they can support your professional growth and development.
Lastly, enjoy the experience, as this is truly a special time and so much is learned, despite the known stress associated with the process.
As a resident
Residency training is the time to learn and perfect the tools of your trade. There's a lot to learn during this period of rapid growth and learning. Residency is often compared to "drinking from a fire hydrant," as one is engrossed into all areas of this expansive specialty and its various subspecialties, and even techniques and innovations that expand into other fields. Engage and enjoy the broad exposures as well as training that will be thrust upon you, and maximize your learning every day. Research or read a new topic or article each day; residency is a lot about time management, including maximizing one's time for each task and prioritizing them accordingly. This spans not only one's educational pursuits, but also don't ignore or underestimate your support network, family and friends, and outside pursuits – which are all important in achieving some sort of balance during this time warp. You will see that these years seem long as you go through them, but actually upon reflection, they pass way more rapidly than one at first recognizes.
Couple your training years with research projects that you find of interest rather than "going through the motions." It's important to follow your passion and feel that you're making a difference in global patient care as well as the research interests you pursue to hopefully have a greater impact within the specialty and beyond.
The most important things I've learned
Rely on solid foundational relationships and mentors on a professional level. Plastic surgery is not only cross-functional, but also multidisciplinary, so mentors often extend beyond the plastic surgeons with whom you're working or assigned. Closely work with colleagues, residents and Fellows from different specialties, as it's important not only for clinical practice experience expansion, but also to contribute to innovation in research and clinical care.
Be a visionary and have an open mind to new experiences. I never thought I would be doing what I'm doing now. Quite frankly, many of the things I've adopted in my practice didn't exist during my training – they evolved with my greater understanding and application of principles I put toward new areas of clinical medicine. With a diverse background, solid foundation and pursuit of passions and interests, you can easily transition to different or new areas that you may come across in the future that are truly impactful in the global world and to you personally. Those who are visionaries, are adaptable, flexible, thoughtful and mindful do very well in residency and beyond.
Find your passion and succeed in whatever you wish to do. Push yourself outside of your comfort zone. When you suffer failure, embrace the teaching and learning; adapt to it; and make it a healthy experience to move past. Don't be afraid to talk about it with your mentors and confidants, as we can relate to what you're going through. The reflections and insights gleamed from this process will make you a better surgeon and respected leader within the field. Be self-aware and self-critical, willing to reflect and self-improve. Always seek improvement in all aspects of your professional growth and development. Apply this same intensity to your outside interests and family/friends in achieving the necessary balance.
Find and nourish the maturation you'll experience with your various mentors over the years. You'll find these to form a basis for long-lasting relationships which you will cherish for a lifetime.
Medical student or resident with military background/interests
The mission and needs of the U.S. Air Force, Army and Navy focus on tenants of quality clinical care and innovative research, but they are inherently different than the demands of civilian medical institutions and may change based upon engagements in military conflict. The mission is primarily focused on supporting those involved in combat and their families or beneficiaries. As a student and/or resident with a military background or service commitment, it's important to understand the complex career path to becoming a plastic surgeon that's determined by the positions "billeted," or allotted, to our specialty. These open positions will depend on the ebb and flow of active engagements, as more positions are available during such times given the need for our specialty's expertise. For those who are selected to pursue plastic surgery training, it's even more important to gain a broad background to include medicine, general and orthopedic surgery, hand and craniofacial surgery, and administrative competence – as there will be a demand for these broader skillsets in war and operational settings.
Be ready to serve in different roles throughout your military career, which evolves as one advances in rank and positions. For example, after my residency training, I entered the military during a time of need in which we saw a significant amount of battle injuries. I was able to adapt civilian best practices to the military setting and a heavy combat casualty-care tempo while also still treating breast cancer patients, providing care for congenital issues and completing elective procedures common to civilian practices. Given my academic and surgeon-scientist background, I was able to apply my critical thinking around microsurgery, perforator flaps and peripheral nerve to help restore critically injured patients while also advancing applied translational research – i.e., "from the bench to the bedside."
Now that I'm in a civilian academic setting at Massachusetts General Hospital/Harvard Medical School, I'm able to expand these concepts and programs between the civilian and military settings – for even greater advancement and adoption of surgical/medical innovations into the global arena.