Welcoming the challenges we face as incoming ambassadors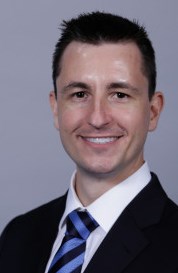 I must begin by thanking my predecessor, JT Stranix, MD, for his hard work and dedication during his term as resident ambassador to the PlastyPAC Board of Governors. His efforts were very successful in educating and motivating others to get involved in the activities of the PAC. He's left some very big shoes to fill; however, I know both Benjamin Schultz, MD, and I are extremely excited to be the incumbent resident ambassadors.
In just over a year, another highly contested presidential election will take place. The Democrat debates continue to become more intense and the presidential tweets continue to become more frequent. Despite all the ongoing political gamesmanship, PlastyPAC continues its bipartisan mission to represent and support critical issues in regard to the practice of plastic surgery. Its support of candidates from both political parties in order to ensure that the needs of all plastic surgeons are addressed is perhaps one of the most important aspects of the PAC.
As residents/Fellows, you may feel daunted by the many tasks encountered on a daily basis and therefore as though political activism is too far-fetched – and requires too much energy. However, when you realize your future practices and rights as plastic surgeons are at stake, this matter should have significant priority. One such highly popularized legislative bill – the No Surprises Act (H.R.3630) – should invoke particular interest. The goal of the bill is to limit patients from being stuck with surprise bills for emergency care. ASPS has voiced its concerns with this legislation in its advocacy efforts on Capitol Hill. However, in particular, this bill contains a section that would potentially allow insurance companies to reimburse physicians at less-than-commercial value. This would result in a major disincentive for fair reimbursement and would negatively influence contract negotiations.
An additional proposed provision would require physicians to accept in-network reimbursement when surgery is performed at an in-network facility. This once again would detrimentally influence contract negotiations between providers, hospitals and insurance companies. These fixed out-of-network reimbursements at the median in-network rate would be a giant victory for the for-profit insurance industry. PlastyPAC has supported the Society by educating members of Congress about the issue of balance billing and the importance of removing patients from payment disputes.
Although these reimbursement issues might seem too far in the future, the passage of this legislation now would severely affect us when it comes time to open the doors to our practices. Because of important issues like this and the many others designed to protect not just us but our patients – such as ensuring coverage for children with congenital anomalies – I'm a passionate advocate and member of the PlastyPAC. ASPS has been a leading advocate during the 116th Congress for the Ensuring Lasting Smiles Act (H.R. 1379), which ensures individuals have necessary insurance coverage to treat congenital anomalies.
We have many great ways for other residents to get involved, including opportunities to meet with and present checks to your local members of Congress. I encourage all to contact me at hilld793@gmail.com, or Dr. Schultz at benschulzmd@gmail.com, with any questions, comments or concerns in regard to PlastyPAC and any issues we are currently fighting for. As the future of plastic surgery throughout the United States and the world, your issues and priorities are mine as well – and I want to make sure we address these issues with as many perspectives as possible.
For additional information about PlastyPAC or to contribute, visit our website PlastyPAC.net. Your generosity, even at a resident amount, provides us with the resources needed to address policy issues in our favor. We have many more important updates coming in future publications – so be sure to keep an eye out!
Dr. Hill is a PGY-7 at Houston Methodist Hospital.