Virtual to visionary: How we changed the game and created a record-breaking WPS Retreat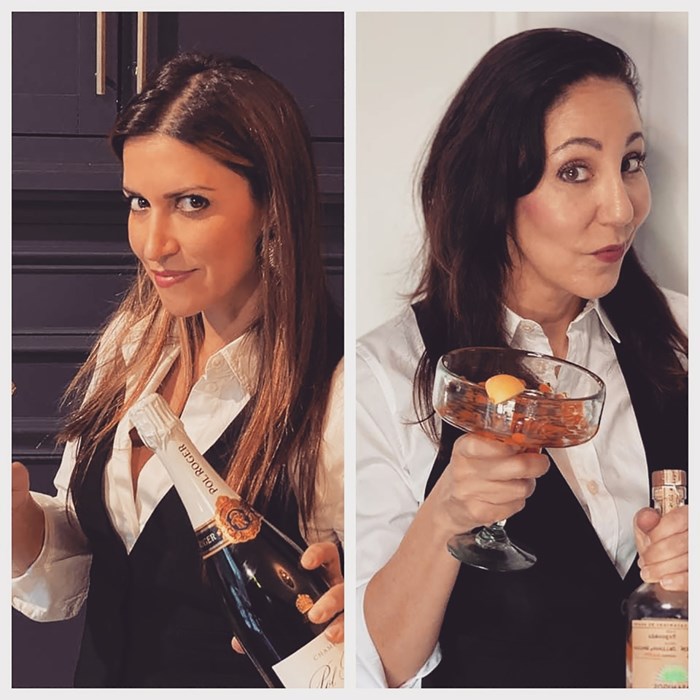 As the winter of 2019-20 reached its end, planning the annual Women Plastic Surgeons (WPS) Enrichment Retreat for 2021 seemed like a reasonable feat. Our intimate event, which once drew about 20 or 30 attendees had just tallied a record of nearly 100 women plastic surgeons to Nashville in February 2020. We were excited about the future and eagerly began planning the following year's retreat in Tucson, Az., with local host Patricia Mars, MD.
Of course, just as our plans for something extraordinary began to take shape, 2020 took a very unpredictable turn. As quarantine and state-mandated stay-at-home orders continued for months on end, our optimism for an in-person event in the bright (if remote) future of February 2021 dimmed. We saw conference after conference cancelled and/or rescheduled as virtual events and began to unpack the reality that our 2021 event would not take place in Arizona. With guidance from the ASPS Executive Board, the decision was made to pivot and create our first-ever WPS Virtual event.
Rather than being disheartened, however, we embraced this challenge as an opportunity to grow. As private-practice surgeons, we both understood that to make it through the pandemic, we needed to be nimble and pivot and adapt to the changing world around us. We also knew that working together would only make this project stronger, so we encouraged each other to think outside of the box to continue developing fresh ideas for our vision. Despite the constraints of the virtual platform, we challenged each other to plan the best WPS Enrichment Retreat yet.
We created a new paradigm for the entire event. First impressions set a definite tone, and we wanted our attendees to be excited about what we had put together before it even began. Those efforts started with the registration box provided to the first 100 registrants for the meeting. We wanted it to be a fun, lighthearted complement to the entire program that provided the tools and accessories necessary to navigate the entire virtual meeting right at home. Every item in the box was carefully curated to reflect the weekend agenda. The week prior to the event, our registrants lit up social media with their unboxing photos and videos. There were posts of "booby"-clad notepads, eye masks and skin care for our virtual pajama party; yoga towels and a branded water bottle for our morning LIVE exercise classes; and, of course, a cocktail kit for the welcome party. Each item presented an opportunity for the industry to connect with our members in a memorable way and for those posting on social media definitely created a buzz about the event to come.
After building up the hype and atmosphere of our event, we needed to dazzle attendees with content. We envisioned fortifying what had always been an informal practice-sharing event with a much broader and richer curriculum. Women are often more comfortable in the company of one another, so we made a point to enable those whose talents had not reached the major meeting to share their expertise. We knew there were more than a few gems amongst us, and the meeting kicked off with Danielle LeBlanc, MD, who shared her pearls on breast reconstruction revisions. Like many of our presenters, this was Dr. LeBlanc's first time on a national podium – and she set the bar incredibly high. Our sister surgeons who were established experts also presented in a welcoming environment where attendees were not intimidated to ask questions and sharing of any detail was welcome.
To maintain interest and engagement, we pushed for a combination of presentation types and styles, from prerecorded talks with edited surgical videos and techniques to live presentations and Q&A sessions, as well as live filler demonstrations on patients in real time. As co-chairs, we moderated every discussion. The amount of interaction and live chat during each session kept us on our toes but also cemented a consistent tone throughout the meeting. We covered all facets of plastic surgery, from breast surgery, body contouring and facial aesthetics, to practice management topics and even lessons learned from a malpractice case.
The Welcome Party Happy Hour is always a meeting highlight, as it provides a great opportunity to reconnect with old friends and make new connections. We were able to harness the interactive Remo platform that allowed us all to 'sit' at round tables and in lounge areas to chat in smaller groups. The networking could never rival an in-person event, but we were still able to take advantage of the platform to see and connect with so many colleagues in this unique way. Although a live mixologist was not in the budget, we took a detour from our role as co-chairs and took a crack at mixing drinks virtually for our evening happy hour. Neither of us plan to give up our day job – but it was a lot of fun to kick off the event!
Exercise is also an important component of our annual retreat, and we arranged an intense virtual spin class on Saturday morning with riders simultaneously competing on the Pelton leaderboard as #LadyPRS. After that hustle, we were grateful for a change of pace with the live restorative yoga class on Sunday morning. We also hosted a pajama party Saturday night that enabled us to virtually table hop from the comfort of our homes on the Remo platform and debrief on an awesome day of content.
Our vision for this year's event also included branching out to allow more female residents and medical students to join in our WPS mission. We accomplished this with Sunday programming that was structured to embrace the past, present and future of women in plastic surgery. Allergan's Limitless series kicked off the retreat's first-ever Female Residents' day with a look back at the origins of our group and the women who set the foundation for excellence in plastic surgery for all of us. Our speakers tackled the hard-hitting topics of sexual harassment, difficult conversations, racism and implicit bias, as well as imposter syndrome. We reviewed tips for getting your first job, mentorship pearls and pitfalls. We also discussed the importance of leadership and the path to ensure our young medical students and residents are able to become leaders in our field that can shape our future.
As we brainstormed and lamented the limitations of a virtual meeting, we never could have dreamed that more than 280 women would register and participate in the 2021 WPS Retreat. Co-chairing the Women Plastic Surgeons Conference led to a renewed energy in both of us for the expertise among our members and growing potential of our female trainees to shape the future of our specialty. We set the bar high for the future of our WPS Retreats, but we are confident that we can continue to create a safe space for growth and sponsorship in the years to come. We are ready for you, 2022.
Dr. Gallus is a Navy veteran who owns Restore SD Plastic Surgery in San Diego. She is proud to serve as chair of the Women's Plastic Surgeons Committee and grateful her vice chair is so awesome.
Dr. Amalfi is in private practice in Rochester, N.Y., at The Quatela Center for Plastic Surgery. She is excited about advancing women in the field of plastic surgery and honored to follow in the footsteps of female power-house surgeons like Dr. Gallus.