World Plastic Surgery Day highlights the importance of the specialty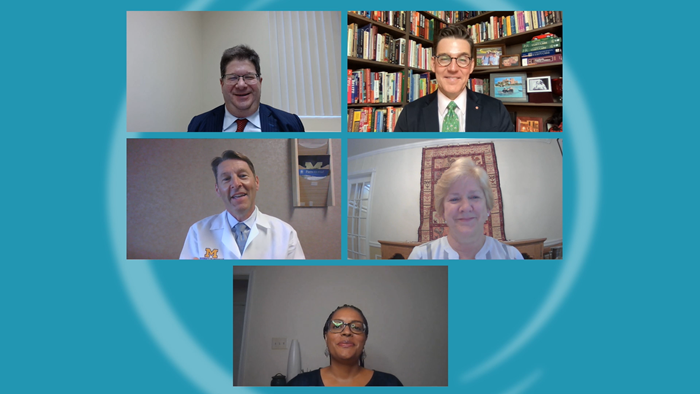 Although ASPS will participate in World Plastic Surgery Day for the first time on July 15, the idea is not a new one. India has celebrated a National Plastic Surgery Day for the past decade and the roots for what is now an internationally recognized day can be found in the efforts planted there 10 years ago.
Raja Sabapathy, MD, who was president of the Association of Plastic Surgeons of India in 2011, pushed the idea to fruition in his home country, with the purpose being to take a day to recognize the humanitarian aspects of plastic surgeons throughout local communities. Though the concept is going international this year, Dr. Sabapahty tells PSN that, in India at least, the idea remains a "work in progress."
"The problem in developing countries is that in the delivery of tertiary-level healthcare, there is a gap between need and availability," he says. "Unfortunately, there exists another gap between availability and utilization, and the existence of this second gap is an avoidable tragedy.
"Bridging the first gap requires resources and capacity building, which relies on government efforts, policies and procedures," Dr. Sabapathy adds. "The second gap between availability and utilization is due to a lack of awareness, access and affordability. World Plastic Surgery day provides an opportunity for plastic surgeons to bridge the gap themselves."
Although the United States isn't a developing country, the concept of providing more awareness on the full scope of what plastic surgeons do falls right in line with the efforts ASPS continues to pursue through the Plastic Surgery Education Campaign – through initiatives such as The Innovators series, Breast Reconstruction Day and others – says ASPS past President Robert X. Murphy Jr., MD, MS.
"The important thing is continuing to spread the message of just what it is that we do," he says. "The work we do contributes to so many different aspects of wellness – we deal in the preservation of life and improving the quality of life."
APSI President Rakesh Khazanchi, MD, pitched the idea of World Plastic Surgery Day to ASPS leadership, and the Society recognized the potential for increasing patient education at a major level. Dr. Murphy says the Society's increasing collaboration at the international level over the past few years has shown that the problems plastic surgeons face in one country are rarely unique to that particular area.
"There are plastic surgeons in so many countries trying to make others understand that what they do is more than what you see on reality TV," he says.
Dr. Sabapathy reiterates that people around the world simply do not know the true scope of plastic surgery.
"All the other specialties are linked to organ systems, so it is easy for people to reach out," he says. "Orthopaedics, bone doctor; ophthalmologist, eye doctor; cardiologist, heart doctor; and the list goes on. Plastic surgeons operate from head to foot, on all age groups and on all sexes. It's an advantage, but it is also our biggest disadvantage. The public generally perceives plastic surgeons as an elite group who would do only aesthetic surgery – but they miss out on the reconstructive surgical aspects."
A unique opportunity
The PSF past President Arun Gosain, MD, says World Plastic Surgery Day presents a unique opportunity for domestic ASPS members to work with global partners in advancing the humanitarian aspects of the specialty.
"Whereas surgeons in many low- and middle-income countries choose to provide at least one reconstructive surgical procedure pro bono on that day, we realize that this may not be feasible in the U.S. healthcare system," Dr. Gosain notes. "However, there are other ways that each of us might choose to highlight and advance our specialty: You could invite a student (medical or undergraduate) to shadow you so as to promote interest in the specialty; organize a town hall or panels with members of the community to focus on ways that plastic surgeons can better serve their needs; or engage in education directed to underserved members of the community on services that plastic surgeons can provide and how they may access these services."
In recognition of World Plastic Surgery Day, ASPS will host a "Reconstructive Roundtable" with ASPS President Joseph Losee, MD; ASPS President-elect J. Peter Rubin, MD, MBA; PSF past President Paul Cederna, MD; and Sheri Slezak, MD, chief of the Division of Plastic Surgery at the University of Maryland. The theme of the roundtable will be "form and function" and will feature the participants doing a deep dive into various aspects of reconstructive surgery, from breast reconstruction and craniofacial surgery to body contouring after massive weight loss and robotics. The public-facing content will be available on ASPS social media channels.
As the years pass, Dr. Murphy says he hopes to see more ideas take root and the day grow in popularity – and significance – the way Breast Reconstruction Awareness Day has over the past decade.
The efforts made to date in India have drawn increasing media coverage and helped prospective patients – and those who might not have ever realized plastic surgery could be an option – reach out to doctors in their community. Dr. Sabapathy notes that many plastic surgeons organize camps on that day, or on the eve of the Plastic Surgery Day that run for an entire week. Patients who participate in the camp might have their procedure done free or at a concessional cost.
"Every patient who benefits becomes an ambassador for the specialty," he says.
Although the logistics of doing procedures free of charge in the confines of the U.S. healthcare system might preclude similar efforts stateside, Dr. Gosain reiterates that humanitarian work on behalf of the specialty doesn't stop (or necessarily start) in the O.R.
"This is a day of giving back to the communities we serve," he says. "May each of us join our international colleagues in doing so."