Patients of Courage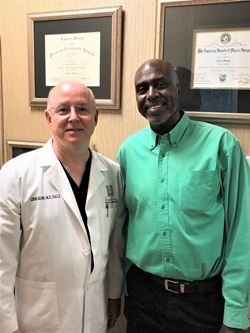 By Kendra Y. Mims
Friday, June 1, 2018
Firefighter Marvin Benton sustained burns on more than 30 percent of his body on April 5, 1993, when a burning house collapsed on him. Over the next two years, Benton underwent eight operations to restore hand function, remove unsightly and painful keloids scars and reconstruct both ears with rib cartilage.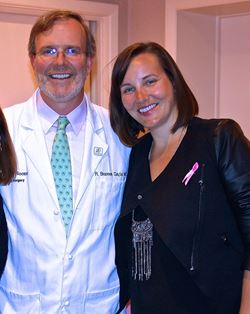 By Kendra Y. Mims
Sunday, April 22, 2018
Dana Donofree was diagnosed with breast cancer two months before her wedding day at age 27. Donofree, now 36, underwent a bilateral mastectomy with implant reconstruction in 2010.
By Kendra Y. Mims
Monday, January 15, 2018
Carol Bryan underwent seven reconstructive surgeries after suffering a botched facial cosmetic procedure that resulted in severe facial disfiguration.
Surgeons In Your Area