PROPEL your future career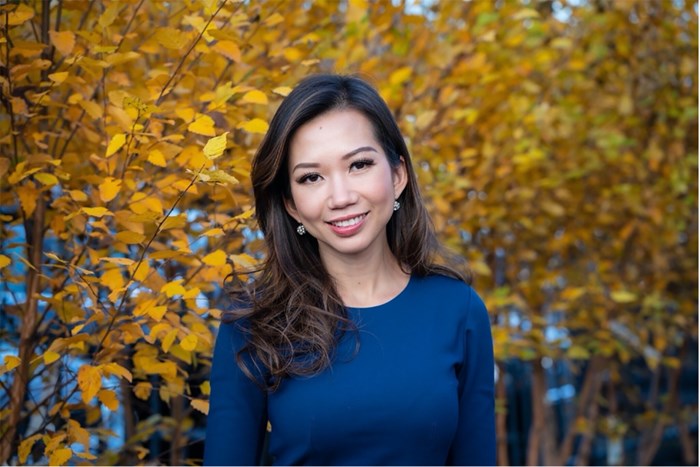 Editor's Note: ASPS in 2020 introduced a new program titled PROPEL – Professional Resource Opportunities in Plastic and Reconstructive Surgery Education and Leadership – that provides launch teams to provide greater collaboration and an enhanced plastic surgery mentorship experience. Teams consist of a senior plastic surgeon, junior plastic surgeon, senior plastic surgery resident and junior plastic surgery resident, curated based on individual preferences and interests. International members of ASPS – including residents – may also be part of the team structure, making the teams a forum for reciprocal mentorship and education for both domestic and international plastic surgeons. The goal is to build relationships and create a continuum of learning opportunities that reflects the experiences between faculty members and trainees in a longitudinal fashion. This allows team members the opportunity to serve as both a mentor and mentee in various ways.
Establishing connections is important in plastic surgery, but what happens when even rubbing elbows is frowned upon by the CDC? Almost a year into the COVID-19 pandemic, I'm still learning the nuances of building virtual relationships. My after-hours Zoom uniform is a pair of pajama pants and an "In Case of Emergency" button-down shirt for when cameras need to be on. This past year, many residents like myself lost the opportunity to rub elbows at Society meetings, Fellowship interviews and networking events. As a graduating chief resident, a common question kept returning: How do I navigate the job search or interview, or move to a new city with few connections?
Thankfully, PROPEL's team-based mentoring comes at a pivotal time in history and in my career. Launched in 2020, PROPEL is a unique mentorship model that connects like-minded plastic surgeons with residents from all over the country. Each team of six consists of an early career and a seasoned plastic surgeon, along with both senior and junior residents, who are matched based on location and professional interests. Our group-email chains and Zoom meetings are light-hearted and casual, but they provide valuable perspectives from surgeons who've already worked their way through this stage of their careers.
In six months, I will be moving to the Washington, D.C., metropolitan area for an aesthetic Fellowship, with plans to practice in the area. Having gone to medical school at the University of Michigan and trained at the University of Rochester, I have strong family ties but few professional connections in D.C. Luckily, my two PROPEL mentors are both private-practice surgeons in the area with more than three decades of combined experience. Their guidance alleviated the stress of my job-search process, as one of my mentors analogized the first post-residency job to "the first person you ever dated in middle school – a good place to start, but it doesn't have to be a lifetime commitment." My mentors explained several different models of practice building (e.g., taking call for E.D.s or generating a referral basis from breast and Mohs surgeons), and provided insight into the demands of the D.C. market (region-specific insurance reimbursement for DIEP flaps versus implant-based breast reconstruction). In just a few hours with them, I learned practical aspects of practice building that medical school and residency simply do not teach.
I also took note of the advice the two surgeons gave to a more junior resident and wished I had similar guidance earlier in my training. They normalized pursing a non-academic career – even if it means disappointing your program director. They encouraged us to seek a healthy work-life balance, and both acknowledged that many of their own career decisions were based on family considerations. One surgeon noted that "you can have anything you want, but you can't have everything you want," when referring to the dream career and personal life that residents may envision. Balance is in the eye of the beholder, so the most important thing is to take stock of your own life every so often and consider whether you are striking the balance that's right for you.
To put more renowned voices to the power of mentorship, a 2019 editorial by Smita Ramanadham, MD, and PRS Editor-in-Chief Rod Rohrich, MD, titled "Mentorship: A Pathway to Succeed in Plastic Surgery," illustrated that mentorship is critically important in enhancing professional development, academic productivity and, ultimately, job satisfaction. Mentorship is important throughout our training and professional careers. An overwhelming 80 percent of medical school graduates cited the influence of their mentors in making their choice to pursue plastic surgery. Mentors continue to play an important role in later careers, and the lack of mentorship is one of the three leading reasons for attrition among academic surgeons.
Building these relationships can be difficult for residents – especially for trainees seeking mentors outside of their institutions. Residents may have variable opportunities to connect with mentors based on their program size and structure, with smaller programs potentially being at a disadvantage. PROPEL provides equal opportunities and levels the playing field for residents seeking to build their professional network. For the mentors, joining PROPEL is a way to play a pivotal role in trainees' professional growth. I strongly encourage both residents and attending surgeons to join the next recruitment round.
Plastic surgery is a small community based on connections. Both of my PROPEL mentors gave me a list of their colleagues in the area, and I already had an informal job interview based on their recommendation. Naturally, I stayed loyal to my pajama bottoms throughout the interview.
Dr. Nghiem is PGY-6 at the University of Rochester. More information on PROPEL is available at: plasticsurgery.org/for-medical-professionals/community/asps-mentorship-program.