Colleagues pay tribute to Howard Gordon, MD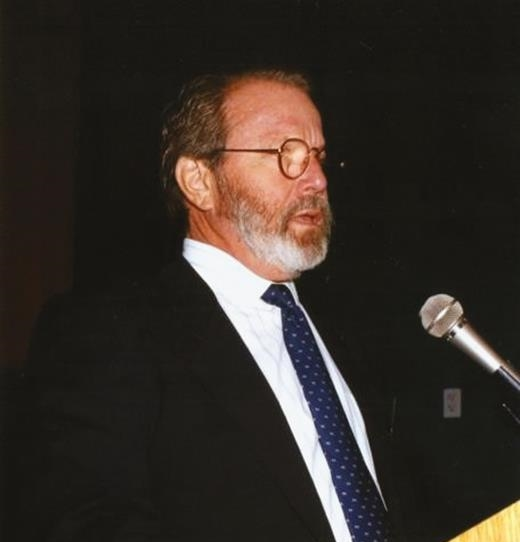 Plastic surgeons are paying tribute to Howard Gordon, MD, a pioneer in aesthetic surgery who passed away last week at age 95.
"Howard was an internationally recognized pioneer in aesthetic plastic surgery," says ASPS past President Alan Matarasso, MD. "His door was always open to visitors. He was a friend, inspiration and mentor to many."
Dr. Gordon received his plastic surgery training in Chicago. In the 1960s, he began to practice in Miami with Thomas Baker, MD, and the legendary pair joined the "Hope Ship," traveling to underdeveloped countries in South America and Africa and providing care to populations that had no access to healthcare. This dedication to helping others remained a constant throughout Dr. Gordon's surgical career.
As their practice developed, Dr. Gordon and Dr. Baker began to focus on aesthetic surgery and – as a result of the paucity of aesthetic educational venues in that era, together started the Baker Gordon Symposium on Aesthetic Surgery in 1967. The symposium, now in its 57th year, has continued to meet annually ever since.
James Stuzin, MD, who now hosts the Baker Gordon Symposium, says that Dr. Gordon and Dr. Baker had an immediate effect on patient care in South Florida.
"At that time, there were very few plastic surgeons in Miami," Dr. Stuzin notes. "He and Tom covered 10 different hospitals in the South Florida area and practiced the broad spectrum of plastic surgery procedures."
"Dr. Gordon was not only a pioneer, but he was a truly great surgeon," says ASMS past President Seth Thaller, MD, DMD, the former chief of the division of plastic, aesthetic and reconstructive Surgery at The University of Miami. "Along with Dr. Baker, he really provided a scientific basis and data for aesthetic surgery. He was always very supporting of the educational program at the university – always open to teaching and sharing his expertise.
Dr. Gordon was a formative contributor to early plastic surgery literature on aesthetic surgery, authoring several classic articles with Dr. Baker on methods to minimize complications in facelifts, approaches to the male facelift and many of the early investigative articles on facial resurfacing with chemical peeling. In 1986, Dr. Gordon and Dr. Baker authored the first textbook solely focused on the facelift.
Their annual symposium gave Dr. Gordon and Dr. Baker the chance to showcase the evolution of their techniques and Dr. Stuzin says the two ultimately educated thousands of plastic surgeons in improving the aesthetic outcomes for their patients.
Alan Serure, MD, was a resident at Baylor when he met Dr. Gordon, who was a visiting professor. Dr. Serure says Dr. Gordon's commitment to education never wavered.
"A year after my residency, I was a welcome guest in his O.R. – even though I set up practice less than a mile away from his office," Dr. Serure notes. "There are many doctors who would refuse to 'train the competition' – not Howard. He not only taught me, but he also took me to lunch at his favorite restaurant after the case was over."
Dr. Serure adds that Dr. Gordon also looked out for those with whom he worked.
"Before Dr. Gordon went on sabbatical in France, he insisted I hire his scrub tech, who would soon be unemployed. I hired Shelly – and she still works at my side three decades later. Shelly told me that when visitors came from all over the world to watch him operate, they would always ask what the secret was to his consistently excellent results. He would tell them: 'The secret is there is no secret.'"
Dr. Stuzin calls Dr. Gordon a masterful technician whose impact on the specialty will endure.
"Howard will always be remembered for both his surgical skill, wit and great oratory skills which he demonstrated at the many educational symposium he attended," he says.