PRS Global Open scores Impact Factor, PRS remains No. 1 in specialty with more than 41,000 citations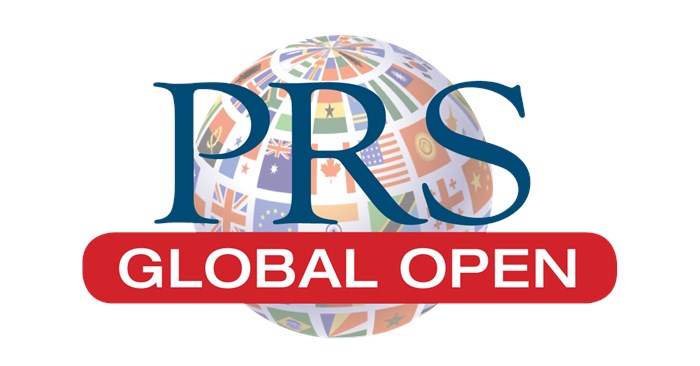 As it celebrates its 10-year anniversary, the open-access journal PRS Global Open has added a distinguished feather to its cap – its inaugural Impact Factor.
"This is a true testament to the team effort that's taken place in building PRS Global Open over the last 10 years," says Jeffrey Janis, MD, the journal's editor-in-chief. "In the world of publishing, this is a big deal. It's the seal of approval – and a hallmark of quality. Not every journal gets an Impact Factor, and the common interpretation is that a journal that has one has an impact on the field. Of course, I would argue Global Open has had an impact without an Impact Factor – but this is a definite shot in the arm."
InCites, a web-based research evaluation benchmarking and analytics tool, released its 2023 Journal Citation Report in June, noting that PRS Global Open's first Impact Factor is 1.5, based on 5,707 total citations for the year.
Although an Impact Factor is only one of many factors employed to gauge the quality and content of a journal, it's an important tool for measuring its influence. Several sources – including readers, institutions and authors – take Impact Factors into consideration as they choose the journals with which to engage. Dr. Janis notes that aspect has worked against PRS Global Open in the past.
"I do know of people and organizations in other countries that don't recognize journals that don't have an Impact Factor, so they will tell authors not to submit their content to those journals or cite material from them," he says. "The fact that we now have an Impact Factor tears down those barriers – whether real or perceived – and does away with any last remnant of the thought that PRS Global Open is anything other than an exceptionally high-quality scientific publication. Our day is here."
The significance of the moment notwithstanding, Dr. Janis says the PRS Global Open team will build on this momentum by continuing to perform its business as usual.
"This doesn't change our mission," he says. "We will continue to bring the best scientific evidence about plastic surgery to surgeons and people around the world one article at a time. The two pillars we're basing our strategy upon are quality and speed, and this Impact Factor doesn't change either one. We're still going to work quickly and publish quality material that impacts your practice."
PRS continues to lead the specialty
The InCites report also returned a 3.6 Impact Factor for PRS – ranking it 37 of 212 total journals in surgery, meaning that it remains the No. 1-ranked plastic surgery journal in the world.
"It's always gratifying to see PRS ranked as the top journal in the specialty in terms of Impact Factor, but that's only one metric by which to gauge a journal," says PRS Editor-in-Chief Kevin Chung, MD, MS. "The mission of PRS is to publish the most innovative papers covering all facets of our dynamic specialty. The fact that PRS papers received more than 41,000 citations last year shows the true impact of the journal in plastic surgery and beyond."
Although this year's Impact Factor is down from last year's record-high of 5.169, that dip has been expected as a reflection of an industry-wide correction following two years of unprecedented submissions attributed to the pandemic. Web of Science, the organization in which all Impact Factor-rated journals are included, notes that in 2020 and 2021, the output of published articles rose across the board. With that increase in published content, citations increased as well. In 2022, overall research output declined by an average of 6 percent – and citations followed.
"Based on the influx of papers received across the entire scientific and academic publishing landscape during the COVID-19 shutdown, we knew that Impact Factors across the board would contract this year," Dr. Chung notes. "But our mission to publish the very best papers that represent all aspects of plastic surgery remains the same."
Dr. Chung calls the continued success of PRS a testament to the diligence of its discerning reviewers, dedicated editorial board and outstanding staff.
"It's gratifying to see PRS remain among the top of all surgical journals, and we will continue to strive for excellence."