Remembering Randy Sherman, MD, 1951-2023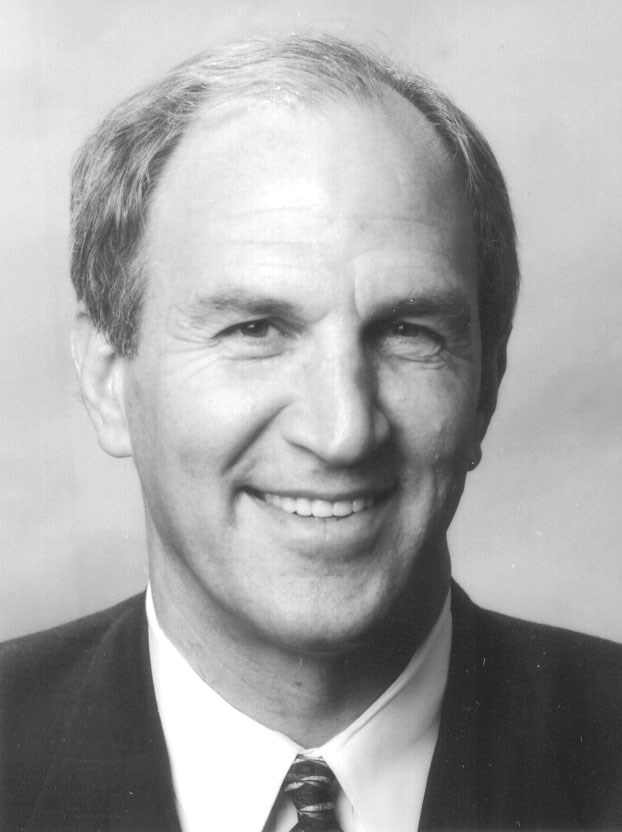 Past PSF Treasurer, American Society for Reconstructive Microsurgery (ASRM) past president and Maliniac Fellow Randy Sherman, MD, passed away Tuesday when the small airplane he was flying experienced engine failure and crashed in Santa Fe, N.M. He was 72.
Dr. Sherman most recently served as director of the Cedars-Sinai Division of Plastic Surgery in Los Angeles, where he was also vice chair of the Department of Surgery and a professor of surgery. He specialized in reconstructive micro-neurovascular surgery, aesthetic and reconstructive breast surgery, hand surgery, cosmetic surgery and the care of difficult wounds.
Dr. Sherman earned his medical degree from the University of Missouri-Columbia in 1977. He completed general surgical training at the University of California, San Francisco, and the State University of New York at Syracuse. His plastic surgery training took place at the University of Southern California in 1985, after which he joined the faculty in the Departments of Surgery, Orthopedics and Neurosurgery.
ASPS past President Gregory R.D. Evans, MD, was a general surgery resident at USC when he first met Dr. Sherman, and he credits Dr. Sherman with sparking his initial interest in the specialty. The two men remained lifelong friends.
"He's the one who encouraged me to go into plastic surgery," Dr. Evans says. "He mentored me, he made me look at things differently as a plastic surgeon and, yes, he kicked my butt a few times. In the end, he helped me get my position at Johns Hopkins Hospital and became a mentor – not only in plastic surgery, but personally."
Dr. Sherman's commitment to the specialty spanned service across several organizations. In addition to his work with The Foundation, Dr. Sherman served as director of the American Board of Plastic Surgery as well as the American Board of Surgery, in addition to his ASRM presidency.
ASRM President Joan Lipa, MD, says Dr. Sherman was a plastic surgery icon and integral to the advancement of microsurgery.
"He was known for his humility, skill, level-headedness, humanitarianism, kindness and love of flying," Dr. Lipa says. "From my first interactions with him as a Fellow to a decade later, when I was able to cross paths with him as a colleague, he continued with that humility and always used his wisdom to help others. He spoke about his mentors in microsurgery, but he mentored many as chair of plastic and reconstructive surgery at the Keck School of Medicine at USC, and at Cedars-Sinai Medical Center. We are all devastated by his loss."
ASRM past President Günter Germann, MD, Heidelberg, Germany, recalls meeting Dr. Sherman at a 1993 ASRM meeting, which marked the beginning of a friendship that spanned three decades and proved to have a significant impact on plastic surgery at large. In the early 2000s, Dr. Germann was a visiting professor at USC and – along with L. Scott Levin, MD, Lawrence Colen, MD, and Michael Zenn, MD – Dr. Germann and Dr. Sherman helped found the flap course that would eventually become the renowned Duke Flap Course and then the Penn Flap Course. Dr. Sherman and Dr. Germann also co-authored two textbooks on reconstructive surgery.
"I've lost a true friend, an advisor in many professional and private situations, an extremely well-rounded human being and someone extremely engaged in humanitarian plastic surgical missions," Dr. Germann says. "Time is too short to describe this kind person, who was always supportive of my career."
Dr. Sherman founded the Southern California Chapter of Operation Smile, a nonprofit organization that provides reconstructive surgery to people over the world. He participated in Operation Smile medical missions to most of the organization's partner countries – leading many of the missions himself.
"My best memories of Randy were made in O.R.s outside the United States during Operation Smile missions," says ASPS past President John Canady, MD. "He was beyond an excellent surgeon and, as it turned out, a logistical magician. During one trip to Quito, Ecuador, our rides failed to show up for the early return flight home – and Randy somehow managed to quickly conjure several taxis out of the early-morning darkness and then impressed upon the drivers the need to set a new national speed record en route to the airport. What a few minutes earlier had been an impossible time frame to make our flights turned into a memorable thrill ride with Randy in the back of a speeding cab on the dark streets of Quito. Of course we made our flights – Randy never had any doubt."
In 1999, Dr. Sherman participated in Operation Smile's World Journey of Hope, which circled the globe in a flying hospital to bring reconstructive services to more than 5,000 children. Dr. Sherman served on the organization's Board of Directors and served as chief medical officer, consulting with the U.S. Navy on multiple humanitarian missions.
"He was always a little bit larger than life, no matter the circumstances we were in," Dr. Canady says. "In addition to our time in Operation Smile, I worked with him for a number of years with the Society and on the ABPS. No matter what was going on, it always seemed that Randy had his act together better than I did. I never saw him get upset – and he was always the voice of intelligent reason during any debate."
Although Dr. Sherman had several hobbies – he was a musician and part of the band Surgeons of Note that performed at previous ASPS annual meetings – his love of flying ran particularly deep. Dr. Germann notes that he was honored to once fly over Los Angeles with Dr. Sherman, who was a commercial pilot and flight instructor rated in single and multi-engine aircraft, floatplanes, helicopters, sailplanes, jets and WWII airplanes. Dr. Sherman also served as an FAA-designated senior aviation medical examiner and as a volunteer pilot for the Santa Monica Museum of Flying and the Lyon Air Museum. He was also a trustee for the American Air Museum in Duxford, England, and the director of development for the Southern California Wing of the Commemorative Air Force.
"There is nothing like standing on the runway right before dawn, getting ready to get into the airplane to go to Vancouver or Anchorage or Aspen or Mexico or even San Bernardino," Dr. Sherman told the Los Angeles Times in a 1994 profile. "A runway is that kind of magic door."
Dr. Evans says the specialty has lost a guiding light with Dr. Sherman's passing.
"He opened doors and was incredibly insightful," Dr. Evans says. "His comments really made one think. We will miss him terribly."