Scott Spear, MD, past president of ASPS, passes at age 68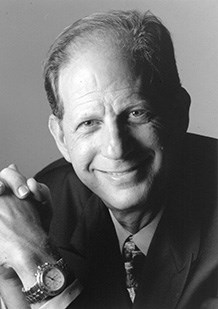 ASPS past President and Georgetown University Hospital Department of Plastic Surgery founding Chair Scott Spear, MD, Washington, D.C., died peacefully in his sleep on Thursday, March 16, at age 68. He is survived by his wife, Cindy, two daughters and a son. No additional information was immediately available.
"He lived his life with dignity and passed with dignity," says ASPS immediate-past President David Song, MD, MBA, who succeeded Dr. Spear as chief of the Department of Plastic Surgery at Georgetown University. "Scott Spear was simply an icon in plastic surgery; he was one of the most brilliant and clearest thinkers – and problem solvers – that our field has ever seen."
"He was a mentor, advisor and a close personal friend who was instrumental in helping me make the decision to come to Georgetown to succeed him in the legendary program that he built," Dr. Song adds. "We will miss him immensely, and his legacy as an educator, innovator, caring surgeon and true friend will live on."
Dr. Spear earned his medical degree from the University of Chicago. He completed his general surgery residency at Harvard Medical School and his plastic surgery residency at the University of Miami. He served as ASPS president in 2004-05.
Dr. Spear's interests in the Society leadership were varied and longstanding. His committee and council work involved such disparate themes as government relations, marketing, finance, silicone implant research, CME activities, plastic surgery archives and Society bylaws.
"Scott Spear's contributions to our specialty and to the Society are immeasurable," says ASPS President Debra Johnson, MD, Sacramento, Calif. "As a clinician, Dr. Spear played a significant role in advancing the possibilities of plastic surgery – particularly in breast reconstruction and aesthetics. As a leader, he was a tireless advocate for our specialty and the science behind it."
To recognize Dr. Spears' numerous contributions to the Society, ASPS past President Scot Glasberg, MD, New York, presented him with the ASPS Honorary Citation Award in 2015 during Plastic Surgery The Meeting in Boston.
"Though I never operated with him, Dr. Spear was always a trusted mentor and friend," Dr. Glasberg says. "His entire body of work and career was dedicated to teaching and to the advancement of the specialty. He directly trained generations of plastic surgeons who today continue the tradition of high-quality plastic surgery."
A pioneer of nipple-sparing mastectomy, Dr. Spear was also an instrumental figure in helping bring to an end the FDA's 14-year restriction on silicone-gel breast implants thanks to his remarks before an FDA panel in 2006.
"He's likely singularly responsible for the return of FDA-approved silicone-gel implants to the United States following their restriction," says longtime friend G. Patrick Maxwell, MD, Nashville. "Dr. Spear was a champion of women's rights and choices in dealing with breast cancer, as well as a pioneer in developing and educating plastic surgeons on safe and predictable techniques in breast reconstruction.
"Over the 40 years of my friendship with Dr. Spear, I've witnessed firsthand his kindness, generosity and compassion, juxtaposed with the wisdom, knowledge and statesmanship that enabled him to make a major and lasting impact on improving women's health issues as well as the specialty," he adds.
"Scott was not only a true friend who was always there for you when others were not, but also a kind, caring physician who truly loved plastic surgery," says 2003-04 ASPS President and PRS Editor-in-Chief Rod Rohrich, MD, Dallas, a longtime friend of Dr. Spear. "Scott was a real gentleman with natural leadership skills in working with people from diverse backgrounds – he always saw the best in others and brought that out in how he lived his life.
"I have not only lost a dear, close friend, but plastic surgery has lost part of its soul," adds Dr. Rohrich. "We must remember Scott for all he taught us – including to do the right thing when all else fails. God bless him."
Dr. Spear was inducted in 2004 into the Maliniac Circle, a designation for those who contribute to research funding through The PSF.