Social Media Focus: How to measure the return on your efforts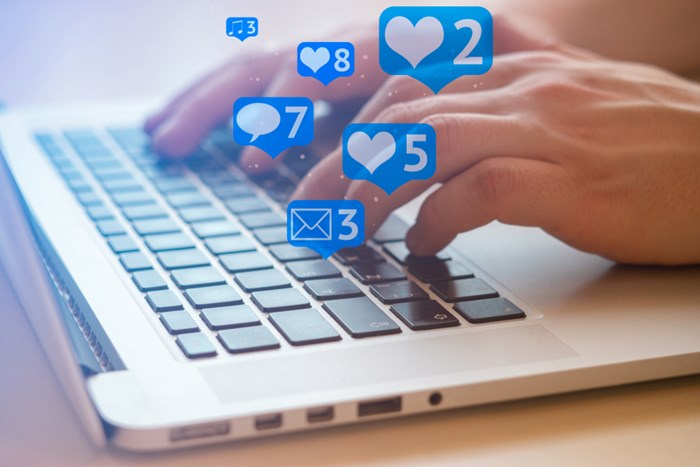 Why are you on social media? You can't measure your success with it until you answer that question. Intangible goals, such as keeping in touch with friends or looking through Pinterest for interior decorating ideas, have a non-quantifiable return on investment: If you enjoy it, keep doing it. However, if you are using social media for professional reasons, you should be tracking your goals, your costs and your return on that investment.
There are several ways to use social media for professional uses. In addition to educating the public, plastic surgeons can also utilize social media for professional education by:
Posting and reading journals
Creating or joining a special-interest group (examples: women plastic surgeons, microsurgery)
Patient recruitment
Conducting surveys through crowdsourcing
One of the most salient professional reasons that plastic surgeons jump on social media is to build their practice by branding and attracting (and retaining) patients.
Measuring costs and ROI
Unlike print, radio and television, social media is "free" in terms of monetary currency. You can open an account and start posting, but unless you pay, your posts may not actually be seen by your followers. For social-media efforts to be effective, you have to pay to boost posts and for targeted ads.
The other primary cost is time. How much time are you spending taking photos, creating videos and making posts? If your staff or a third party is helping you, how much are you compensating them for that time?
When it comes to measuring your ROI in social media, there are several factors to consider:
Followers and engagement: The number of organic followers can indicate your level of success in attracting interest. However, it's not worth buying followers, which is easily unmasked with apps that show spikes in the number of followers when they are purchased. Popular apps such as Facebook will restrict the number of followers who see your posts unless you pay, but remember that 3 percent of 20,000 followers is better than 3 percent of 1,000.
Engagement is another metric you can follow on a platform's analytics. You can buy "likes," but if no one is commenting or sharing, that engagement can also be unmasked. Social media is social, so interact with others, comment on, like and share posts. If you get a comment, respond quickly.
Referrals to your website: The information you can provide on a social media profile is limited, so ultimately you want to drive people to your website, where you might have before-and-after photos, a heart-warming bio, photos of your office, videos, a map and a virtual consult form. It's also important to note that you own your website, but commercial companies own all your social media data – they can change their rules, charge more for your posts to be seen or lose their popularity. Use Google Analytics (or pay a professional to do so for you) to see how many website referrals you get from each social media platform and compare that with organic searches, your blog, etc.
Patient referrals: You can ask new patients all the different ways they heard about you, including social media.
Revenue: Although it may feel good to have lots of followers, likes and shares of your posts, engagement is not your ultimate goal. Even new patient referrals are not helpful if they aren't good candidates for your services. The only key performance indicator that really matters for social media efforts aimed at growing your practice is revenue.
Tracking what patient was referred by Facebook and how much he or she spent is a difficult metric to arrive at accurately. The good news is this problem has been solved by customer relationship management companies, such as Salesforce and MyMedLeads. The biggest limitation now is finding a company that links to your practice management system. When it is up and running, the technology tracks leads that move from acquisition to a procedure performed.
Altmetric Attention Score: Have you just published a scientific article? The Altmetric Attention Score reflects the public's interest in an article published in a peer-reviewed journal. Search for articles you publish on the journal's website and look for a colorful wreath. That lovely shape is a visual display of the score. In addition to noting mentions in blogs, news outlets and reference managers (such as Mendeley), the score reflects the attention an article receives through social media, with Twitter assigned a value of 1, LinkedIn 0.5, and Facebook and YouTube each 0.25.
After you have your numbers, rate your efforts. If you're attracting great patients, congratulations! If not, don't give up. Have fun and enjoy the intangibles while you hone your social media skills.
Dr. Furnas is Chair of the Social Media Subcommittee and is in private practice in Santa Rosa, Calif.