Social Media Focus: TikTok presents an opportunity for fun – and for unprofessionalism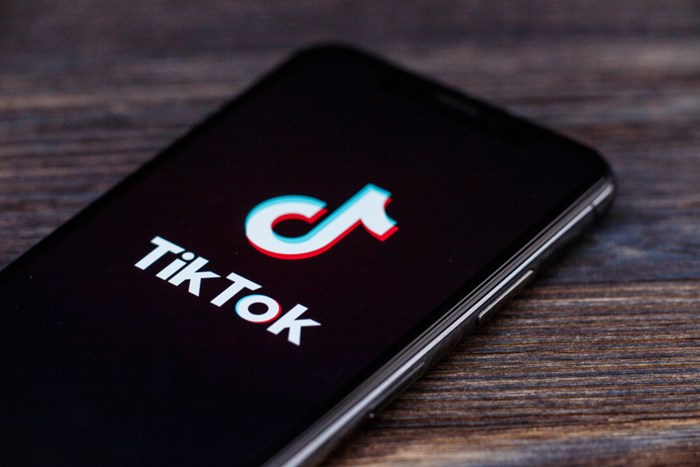 The challenge for plastic surgeons who are active on social media is that the landscape is constantly changing. After mastering Facebook and Twitter, we saw the rise of Instagram and Snapchat – and we've learned that a steep learning curve accompanies the successful integration of each platform. The latest iteration is TikTok, a rapidly growing social-media platform from China that enables users to share short videos that are often accompanied by music, dancing and pithy aphorisms written on labels or paper signs. TikTok has more than 500 million users and 90 percent of them use the platform daily.
Each social media platform has its own audience and TikTok appeals to a younger demographic. About 40 percent of TikTok users are between the ages 16-24, and many are even younger, so it is not surprising that many of the most popular TikTok videos can be described as goofy or silly.
In 2019 the FTC fined ByteDance, TikTok's parent company, for collecting information from children under age 13 in violation of the Children's Online Privacy Protection Act (COPPA). TikTok has begun deleting accounts from users younger than 13, but that hasn't stopped younger users from starting accounts while pretending to be older.
In a Jan. 31 article in The New York Times that examined how various physicians throughout the house of medicine are using TikTok, doctors said they've encountered everything from positive feedback for "fun" and "goofy" messaging on preventing the flu or promoting exercise to death threats against a pediatrician who posted a TikTok listing diseases that can be prevented with vaccines. Sarah Mojarad, who teaches a course on social media for scientists at the University of Southern California, told the paper she has seen physicians "bashing their patients" on the app and performing "whitecoat marketing" to promote unauthorized supplements.
"With a young audience, it's really important to make sure that the content getting out is professional and accurate," Mojarad said in the article. "People may think some of it is medical humor, but it impacts care."
As with other social media platforms, users can unwittingly expose their personal information, including names and birth dates. The New York Times article also pointed out that TikTok had vulnerabilities that allowed messages containing malware to be sent to users' accounts, potentially exposing them to malicious viruses. These concerns actually prompted the U.S. Army to ban soldiers from using TikTok and uninstall it from their mobile devices to prevent any exposure of personal information.
Of entertainment and education
Plastic surgeons who venture into TikTok will find that, in order to gain traction, they must conform to a format that creates large viewership or virality. Simply put, that format calls for music, dancing, exaggerated facial expressions and, in some cases, making fun of people. Although the creator of the video clip may have the intention of educating, the final result can be a post that seems flippant and unprofessional. The lines between education and patient-specific medical advice can also be blurred quite easily, with many TikTok videos relying on exaggeration and image distortion to make them more appealing. The format makes it inherently more difficult for plastic surgeons to educate on social media, and a good educator must be conscious of balancing entertainment without relinquishing the pedagogical value of the video.
Staking an early claim in a new social media platform can be advantageous for plastic surgeons, but it will undoubtedly present stumbling blocks. We have mastered Facebook, Twitter, Instagram and, with some reservations, Snapchat. Although debate occurred over topics ranging from what kind of content is appropriate from the O.R. to the use of sexually suggestive emojis in photos and videos of various procedures, participation by plastic surgeons in each one of those social media platforms yielded excellent discussion about the ethics of marketing on social media, what is acceptable for board-certified plastic surgeon to post and the responsibility to not manipulate results nor pander to unrealistic expectations. Plastic surgeons have served as educators on social media and we have, when appropriate, sounded the alarms on unethical behavior on these platforms.
Although some plastic surgeons advocated avoiding Facebook, Instagram and Snapchat altogether, that would amount to ignoring the estimated 3.4 billion people on these networks – or nearly half the world's population. It might similarly be easy to dismiss TikTok (500 million users) or ask why plastic surgeons should even concern themselves with a social media platform that counts teens and pre-teens as its audience. Although the audience is younger than our patients are, we do not know how TikTok will evolve or what its audience will look like in five years. Beyond Tiktok, teens are already consuming vast amounts of information and misinformation about plastic surgery on all social media channels.
Used properly, TikTok presents an opportunity for educating young minds about realistic expectations in plastic surgery. However, we must not become inured to the potential conflicts that arise as we navigate each new social media platform. As with the platforms that came before, some lessons of TikTok are sure to be learned the hard way, but also guide future governance of how we engage our audience on social media.
As always, we must balance patient education with the entertainment that the platform seeks, but we must remember to remain professional and to uphold the ethical standards that are the North Star that guides all board-certified plastic surgeons.
Dr. Canales is a member of the Social Media Subcommittee and practices in Santa Rosa, Calif.