Be prepared for certification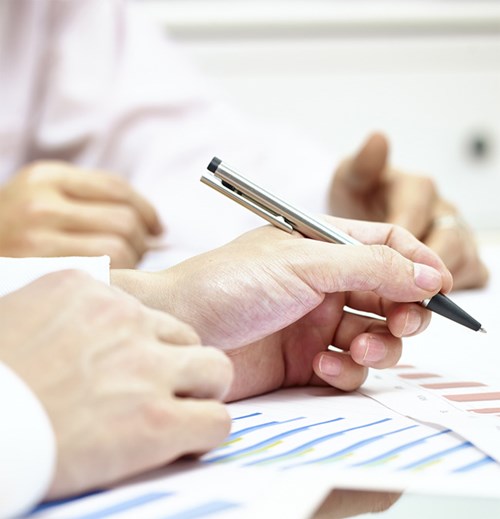 Discipline, dedication and determination are all attributes required to successfully complete any examination. However, these characteristics play an especially critical role for those candidates preparing to take the American Board of Plastic Surgery (ABPS) certification exams.
With the board's mission "to promote safe, ethical, efficacious plastic surgery to the public by maintaining high standards for the education, examination, certification and continuous certification of plastic surgeons as specialists and subspecialists," as its guide, the administration of the annual written and oral examinations is a primary way by which to heed this charge. This year, the written examination took place May 11 and the virtual oral exam will be Nov. 12-14.
Candidates for the oral examination are required to submit all cases performed during a nine-month practice period. To be eligible for the ABPS Oral Exam, candidates must reach a minimum of 50 major operative cases. The case list must also have sufficient diversity and complexity to allow adequate evaluation of the candidate's knowledge and skills. The candidate will be examined on seven cases, selected by the Oral Exam Committee, during the Case Report session of the November exam. In addition to the Case Book session, candidates will also be examined on theory and practice cases designed by the ABPS Oral Exam Committee.
Young plastic surgeons are encouraged to approach the case report materials and submission process with urgency and due diligence.
ABPS Executive Director Keith Brandt, MD, St. Louis, offers the following recommendations:
Case book preparation affects a candidate's success on the exam, so prepare them carefully. Examiners use the case books to evaluate your ability to practice safely.
Be selective. The board has set a limit to the number of hospital and medical records that can be uploaded, so include only the most relevant documentation. If additional materials are needed by the exam team, the board will request specific documents to be submitted by the candidate.
Everyone makes mistakes. Don't try to cover them up – instead, demonstrate to the examiners what you learned from this experience.
Take professional medical photos. Selfies are not appropriate or acceptable.
Though not required, the inclusion of intra-operative pictures can help to explain your cases.
The ABPS will review your billing practices. Understand the reason every CPT code was submitted and be prepared to explain the rationale.
Preparing for the oral board exam can be stressful, overwhelming and isolating, but support is available. Plastic surgery residents are encouraged to register for the 2021 ASPS Oral Board Preparation Course, hosted virtually on two consecutive weekends, Aug. 7-8 and Aug. 14-15. Registrants may also sign up for an oral exam simulation session slated for Sept. 18, which have been highly rated by previous participants.
This interactive and comprehensive prep course employs more than 100 plastic surgery cases to provide a thorough overview of plastic surgery principles and management problems. With a focus on oral exam preparation, the course faculty will guide participants through critical criteria applicable for examination and demonstrate an efficient format for the delivery of high-yield responses to clinical questions.
Register by visiting PlasticSurgery.org/BoardPrep, by calling (800) 766-4955 or (847) 228-9900, or by sending email to registration@plasticsurgery.org.