Medical students to leadership: Here's how to support us during COVID-19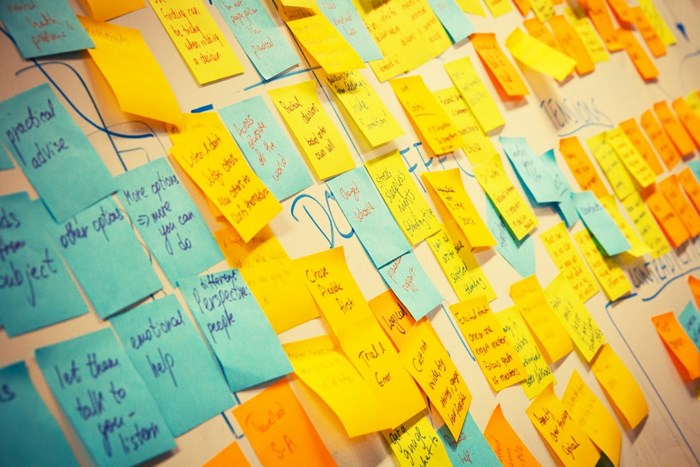 "We are the average of the five people we spend the most time with." What happens when a global pandemic restricts your ability to spend time with your role models? Mentorship in plastic and reconstructive surgery is integral to a successful career. Every year, medical students look forward to the opportunity to brush shoulders with leaders in plastic surgery. However, in light of the COVID-19 pandemic, students are now facing limited clinical experiences, canceled away rotations and virtual interviews.
While national organizations and programs across the country have created robust virtual programming, providing some comfort in this uncertainty, mentors and mentees alike are perplexed by the current landscape. As the plastic surgery community turns virtual, applicants everywhere are seeking to find meaning through a 22 MHz bandwidth WIFI connection.
During these times of uncertainty, the power of mentorship becomes exceedingly foundational. Applicants across the board face isolation, uncertainty and a lost connection with the field of plastic and reconstructive surgery – all of which resident mentors have the power to address. It's well-documented in the surgical literature that mentors can facilitate students' success by mediating integration and engendering a feeling of "belonging." Residents, in particular, can provide valuable advice given their relative proximity to students with regard to training and experience.
Historically, studies have demonstrated that while mentees preferred one-on-one meetings, mentors often preferred group activities. In the context of COVID-19, where applicants may feel increasingly detached, such traditional notions of mentorship may need to be adjusted. As such, personalized mentor and mentee meetings may become exponentially more valuable.
Our initial interest in plastic surgery was sparked by resident mentors and role models, who took the time to share the specialty with us and help us understand our own value and potential. When stay-at-home restrictions were first enacted, we joked that even a pandemic could not shake our desire to become plastic surgeons – being naively uninformed of how the world around us would quickly evolve. As temporary cancelations evolved into a completely virtual platform for the 2020-21 application cycle, however, our trepidations regarding the upcoming match increased exponentially.
Although it's difficult to prepare for the unknown, we felt at peace knowing that we had a strong network of mentors supporting us. Even before we realized what was to come, our mentors had anticipated it and were building a safe and supportive environment for us to continue to grow and learn. We were touched when residents forwarded virtual meet-and-greet sessions and offered us opportunities to network and start new research projects. Even in the midst of the busy clinical environment during our sub-internships, our mentors never failed to ask: "How can we support you?" One resident mentor even offered to review our personal statements despite being on a busy night float, and we watched with admiration and humility as his comments started populating in the document, 1:21 a.m., 2:45 a.m. and 6:30 a.m., envisioning the immense effort it must have taken him to thoughtfully read our statements between consults.
We found security through our current mentors and renewed inspiration from new mentors who recognized the challenges of applying during COVID-19 – and reached out. Although we certainly have our apprehensions about the upcoming cycle, the adversity and uncertainty brought about by COVID-19 has cultivated a unique opportunity to build new relationships and truly understand the power of community in plastic surgery.
After reflecting on the valuable mentorship we've received from our residents, we propose five key, actionable ways by which residents can support students during COVID-19. These are summarized as "MENTOR:" Motivate, Educate, Network, Tell (i.e., share personal experiences), Offer (i.e., offer opportunities for students) and Research. We recognize that every mentor-mentee relationship is unique, but we hope this framework will provide a helpful starting point. We are proud that our future careers will be a testimony to the extraordinary resident mentorship we received over the past four years, built upon the shoulders of giants. We hope other students can also benefit from such incredible relationships.
Xun and Yesantharao are fourth-year medical students at Johns Hopkins School of Medicine.