The black swans: Matching in plastic surgery as international medical graduates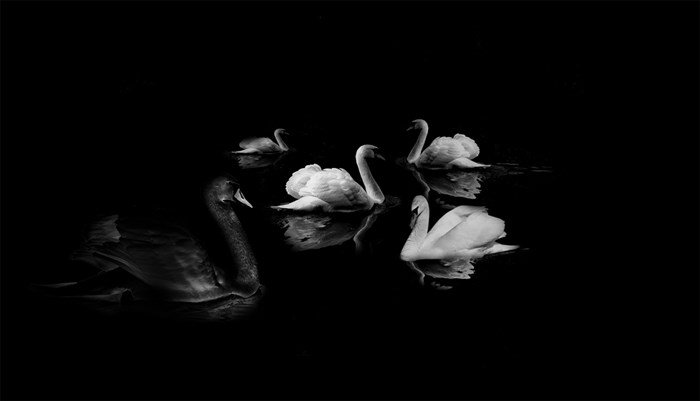 Traditionally, the profile of the typical plastic surgery resident in the United States has been very homogenous: They've attended a top-tier medical school in the continental U.S.; they've been inducted to the Alpha Omega Alpha Society; they've received multiple awards; and up to a few years ago, they were predominantly male.
When a medical student or graduate of a non-U.S.-based medical school (IMGs) – regardless of the institution's prestige and reputation, or the student's academic accomplishments – inquires with North American colleagues about realistic chances for matching in the United States, the typical response used to be (and often still is): "It's impossible... or almost impossible."
Medical schools outside of the United States work via a fundamentally different structure than their North American counterparts, therefore making it harder for international students to adapt quickly enough during their rotations in America to shine, compared to students who've been bred within our domestic system. Similarly, often times IMGs are at a competitive disadvantage for the United States Medical Licensing Examinations (or USMLEs). This intrinsic disadvantage, paired with the competition that the incredibly talented U.S. medical students represent, render matching to a U.S. plastic surgery program extremely challenging even for the most qualified IMG applicants. Things, however, are changing.
IMGs as 'wild cards'
America is the great, innovative and forward-thinking leader in most fields mainly due to its establishment by a diverse group of the most resilient and adventurous of international populations. Therefore, the inverse paradigm of limiting the recruitment of our field to talent from one geographical location seems destined to limit the growth potential that could be achieved if talent from anywhere around the world was recruited. However, while this is often accepted by most, IMGs remain "wild cards"– the black swans of plastic surgery.
The term "black swan" comes from a popular Latin expression. It appears that it was first referenced by Latin poet Juvenal who quoted: "Rara avis in terris nigroque simillima cygno," which can be translated as "A good person is as rare as a black swan." The expression seemed to be common in 16th-century London, as a statement that describes an impossible occurrence – derived from the traditional presumption that ''all swans must be white" simply because all historical records of swans reported that they had white feathers.2 Thus, the black swan is often cited in discussions of the improbable, which was thought to be true until the discovery of black swans in Australia.
In the interesting 2007 book The Black Swan: The Impact of the Highly Improbable by author and prior trader Nassim Nicholas Taleb, the extreme impact of rare and unpredictable outlier events is described and expanded. The book has been described by The Sunday Times as one of the 12 most influential books since World War II and was featured for 36 weeks in The New York Times Bestseller list.
Having managed to be successful in this daunting process, plastic surgery black swans are contacted continuously by medical students from across the globe in efforts to learn what the key elements to success in the match were. We have discussed this in one of our recent papers published in an open-access journal to allow widespread reach.
The integrated and independent paths attract different type of applicants, who therefore must address different hurdles to be successful. While applicants to the integrated track compete with medical students who've dedicated several years and focus to plastic surgery – therefore needing higher USMLE scores, numbers of publications, grants and awards – independent candidates have already proven themselves. Typically, they access the U.S. medical system via a one- to two-year preliminary general surgery position, and then complete their general surgery training; therefore, they have surgical training and board eligibility before applying to the plastic surgery match.
The best of the world
Since many IMGs have proven themselves to being exemplary physicians, some programs such as the Johns Hopkins General Surgery Program reserves all the preliminary positions to outstanding internationals in order to attract "not the best of America, but the best of the world," according to General Surgery Program Director Pamela Lipsett, MD. Some studies have even confirmed that a physician's overall performance is not linked to their medical school, but rather to the quality of the residency training obtained.
Although no longer considered impossible, matching into plastic surgery as an IMG is still difficult, yet possible with hard work, dedication and good mentorship. Of the successful applicants, many have made significant contributions to the field. They are department chairs, program directors in prominent academic programs, founders of startups and nonprofits, developers of innovative surgical techniques, medical device inventors and patents holders, and leaders in editorial boards of plastic surgery journals and societies.
As the world becomes more and more international, plastic surgery should continue to select and embrace innovators and passionate physicians – regardless of their country of education.
Dr. Barone is a chief resident at The Johns Hopkins Medicine Department of Plastic and Reconstructive Surgery, Baltimore; Dr. Kokosis is an assistant professor in the Rush Medical College Division of Plastic and Reconstructive Surgery, Chicago.