'Idolized by his patients and hugely respected by his colleagues:' Remembering David O'Donovan, 1967-2023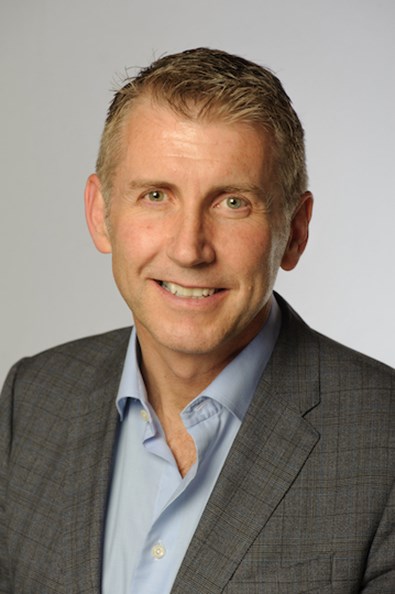 Plastic surgeons around the world are paying tribute to ASPS International Member David O'Donovan, MD, Dublin, Ireland, who passed away March 15. He was 55.
"David was an excellent surgeon – idolized by his patients and hugely respected by his colleagues and trainees," says Sean Carroll, MD, president of the Irish Association of Plastic Surgeons (IAPS). "He enjoyed a wide range of friends from his school days, medical school and his time as a Fellow in Toronto and Miami. He was an excellent golfer, a socialite in the best way, a rugby enthusiast and a well-rounded person. Everyone who knew him will miss him dearly. Suaimhneas sioari da anam. (Let his soul rest in peace)."
Dr. O'Donovan specialized in pediatric plastic surgery, ear reconstruction, breast reconstruction, skin cancer reconstruction and aesthetic surgery. He worked as a consultant plastic surgeon and held posts at St. James Hospital in Dublin and Children's Health Ireland at Crumlin.
Stefania De Fazio, MD, president-elect of the Società Italiana di Chirurgia Plastica Ricostruttiva ed Estetica, says Dr. O'Donovan was welcoming to everyone he met.
"He was a man of infinite culture, sweetness, composure, empathy and elegance," she says.
In addition to serving as the secretary of IAPS, Dr. O'Donovan was a member of the National Committee of the Royal College of Surgeons in Ireland, and thereby responsible for the training of plastic surgery specialist registrars in the country. Giorgio La Scala, MD, PD, of Geneva, Switzerland, says Dr. O'Donovan's commitment to the specialty and his clinical abilities were as potent as his ability to befriend everyone he met.
"Apart from his clinical abilities, we will also remember his amazing storytelling ability and his gift for striking-up a potentially never-ending conversation with whomever was near," Dr. La Scala says.
ASPS member Aaron Mayberry, MD, says he was honored to be part of a small collective of international plastic surgeons that would meet every year during Plastic Surgery The Meeting and enjoy a special sense of camaraderie.
"I knew David approximately 15 years as part of this small group," he says. "In an odd, practical sense, it has only been 15 weeks that we were blessed to spend time together – but during that time, our group became a family in the highest sense of the word. David was unique. He was brilliant – beautiful, with a subdued sense of humor that was always on point and gracious. He was that rare embodiment that we all strive to have as a friend."
ASPS member and Legislative Advocacy Committee Federal Chair Gregory Swank, MD, echoed the sentiments of his colleague.
"David's quirky smile and the gleam is his eye were instantly welcoming," Dr. Swank says. "After just five minutes of conversation, you knew you had a lifelong friend."
Dr. O'Donovan authored several peer-reviewed articles over the course of his career. He also represented Ireland as the country's national secretary to the International Society of Aesthetic Plastic Surgeons. He's survived by his brothers, Derry and Donough; his stepmother, Sara; his sisters-in-law, Angela and Edina; his nephews, Peter, James, Owen and Cillian; his nieces, Julianne and Isabelle; and his extended family, and numerous friends and colleagues.
ASPS/PSF Vice President of Health Policy and Advocacy Lynn Damitz, MD, says Dr. O'Donovan will be remembered warmly by all who knew him.
"David was a bright light on this earth," she says. "He was worldly yet down to earth; sophisticated yet funny; reserved yet excited by any opportunity, competition or sport; debonair yet humble; and unique, although he enjoyed being part of a circle of friends. We will continue to honor and keep his memory alive."