Remembering a plastic surgeon and a friend to many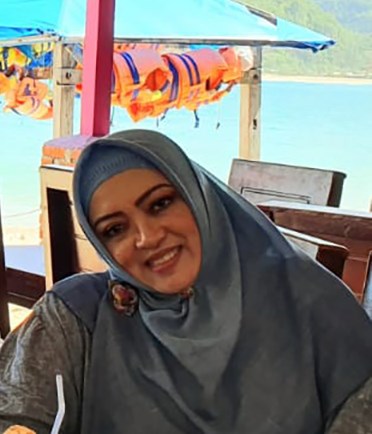 When Donna Savitry, MD, former Secretary General of the Indonesian Association of Plastic Reconstructive and Aesthetic Surgeons (InaPRAS), passed away Feb. 23 at age 54, the specialty lost someone who was loved and revered by many – especially young members of InaPRAS who took inspiration from Dr. Savitry through her leadership roles in our organization over the past eight years.
Many of us witnessed her tireless work in forging ties with other plastic surgery societies and representing Indonesia. She remained passionate about these efforts and took the initiative to develop and further the collaboration between InaPRAS with our international partners after realizing the importance of mutual collaboration. Dr. Savitry understood that the plastic surgery world needs more representation from Indonesia, a lesson she took to heart from her own mentors, who are internationally renowned. She took this mission seriously and remained committed to helping our young members find pathways to leadership in their respective fields.
She wrote in the May 2021 edition of Archives of Plastic Surgery of the importance of strengthening ties between InaPRAS and the Korean Society of Plastic and Reconstructive Surgeons. The two societies had signed a memorandum of understanding (MOU) in 2019 (InaPRAS also signed an MOU with ASPS at that same meeting).
"I met Jae Woo Park, MD, PhD, an old friend whom I have known since my plastic surgery residency, and began to wonder: 'What can I do to help our societies become closer?'" Dr. Savitry wrote. "We knew that some Indonesians come to South Korea to undergo plastic surgery and that South Korea is well-known as a prominent leader of plastic surgery in Asia. I thought that we must foster close relationships with Korean plastic surgeons to exchange techniques. We have exchanged speakers for our annual meetings, and we support each other in scientific matters."
Dr. Savitry passed away at National Police Hospital, where she had served as an attending plastic surgeon there since completing her training in 2004 at Universitas Indonesia. It was during this time that she met her beloved husband, who was a classmate. After graduating, the newlyweds went to Central Java for several years to fulfill their compulsory duty as general practitioners in Primary Health Centres before returning to Jakarta, where Dr. Savitry would fulfill her dream of becoming a plastic surgeon when she was accepted into the country's first training program.
Though the number of female plastic surgeons in Indonesia has overtaken the number of their male counterparts in recent years, when Dr. Savitry began her career, there were fewer than five female plastic surgeons in the country. That further fueled her determination to pursue her dream. She firmly believed that any female plastic surgeon can be as good in their profession as they are at being a wife and mother. As a mother of three, Dr. Savitry worked passionately and focused on burn, trauma and chronic wounds – especially those resulting from diabetes. She used fat grafting and PRP to help patients, but she also had immense aesthetic talent and would provide patients with those services, too.
Blessed with an unquenchable thirst for knowledge, Dr. Savitry continued to attend courses and conferences both in Indonesia and around the world until the end of her life.
After serving as Secretary General of InaPRAS from 2015 through 2022, Dr. Savitry dedicated her final term to the organization as director of International Affairs. She derived immense pleasure in organizing educational and networking events with her colleagues and retained a deep love of travel. Despite her illness, she traveled to Seoul, South Korea, in November to represent InaPRAS and meet with her many international colleagues and friends. She also remained in communication with her international counterparts, including the representative of ICOPLAST.
Dr Savitry is survived by three sons. Along with her accomplishments as a plastic surgeon and international ambassador for the specialty, Dr. Savitry will always be remembered as a caring wife and a loving mother.
ASPS past President Gregory R.D. Evans, MD, says Dr. Savitry was a true partner in strengthening plastic surgery ties around the world.
"Dr. Savitry was a phenomenal individual and excellent plastic surgeon," he says. "She was instrumental in helping bring the Indonesian Society into the world community of plastic surgery and was always a strong proponent for increasing plastic surgery access to meet the tremendous needs for reconstruction in Indonesia. We will truly miss her enthusiasm, partnership on the world stage and, most importantly, her kindness and generosity."
Dr. Savitry was never scared to take on new opportunities in her field and did everything with integrity. Her legacy will carry on forever.