Specialty mourns loss of PSF past President Brian Kinney, MD, 1954-2023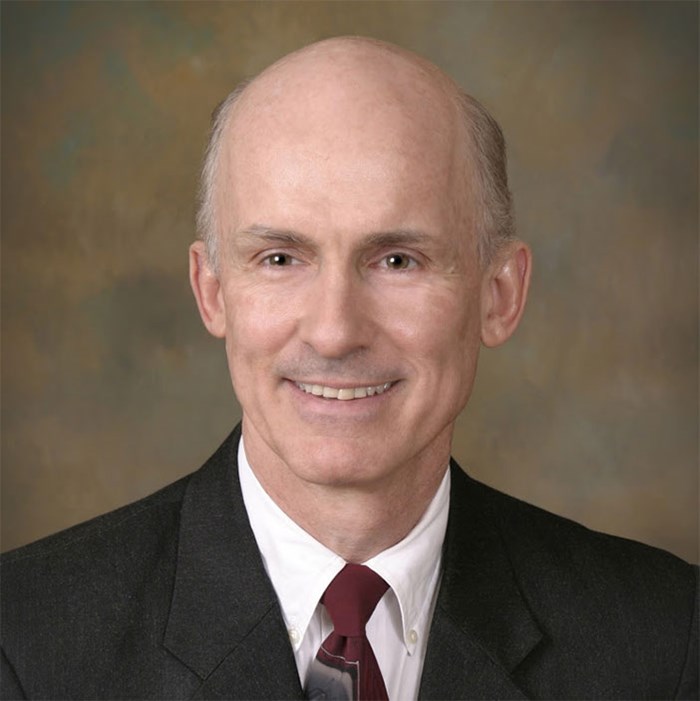 Plastic surgeons are paying tribute to The PSF past President Brian Kinney, MD, who died May 6 in Los Angeles, at age 69, after a long illness.
"Dr. Kinney was a pioneer, surgeon-scientist, educator, leader, entrepreneur and, moreover, a gentleman and a friend to so many," says ASPS President Gregory Greco, DO. "The plastic surgery community throughout the world is deeply saddened by the loss of one of its greatest contributors. He will be greatly missed."
ASPS past President Bruce Cunningham, MD, who served alongside Dr. Kinney in 2006, called his colleague one of the most high-minded people he's ever known.
"He was one of the most cooperative and innovative minds in plastic surgery," Dr. Cunningham says. "He was an inventor, teacher, creator of new ideas and techniques – and a great, strong supporter of international plastic surgery. He worked hard to involve foreign plastic surgeons in our enterprise through teaching and technique. We'll all miss his innovations and his genius."
Dr. Kinney earned his medical degree at Tulane University School of Medicine and completed his general and plastic surgery residencies at the University of California-Los Angeles. He also earned a Master in Mechanical Engineering degree at the Massachusetts Institute of Technology. His Los Angeles-based practice primarily focused on aesthetic surgery, but Dr. Kinney also established a firm international presence, training plastic surgeons from Manila to Mumbai on minimally invasive procedures and performing live surgery and injections.
In addition to more than 30 years of service across various ASPS and PSF committees – including his work on the Technology, Innovation, Disruption and Entrepreneurship Committee – Dr. Kinney also served as a member of the board of directors of The Aesthetic Society and ISPRES (for which he was also a co-founder). He served as an associate editor for both Archives of Plastic Surgery and the Aesthetic Surgery Journal (ASJ), as well as a reviewer for Plastic and Reconstructive Surgery.
Dr. Kinney's presidency was noteworthy for the integrative approach in 2006 that he and Dr. Cunningham undertook to more closely merge The Foundation and Society. After dedicating a significant portion of his presidential term to contemporize the operations of ASPS/PSF, Dr. Kinney witnessed the 2007 bylaws approval by ASPS membership that launched the streamlining of the two organizations, which reduced overhead for both entities and expanded representation for several sister societies.
An important feature of that integration was the emphasis on finding additional funding for research, which significantly increased opportunities for researchers around the world, along with reducing The PSF's operating expenses and debt while increasing reserves earmarked for research and international service.
"He was a perfect partner in transforming the then-PSEF to the research-focused organization it is now," Dr. Cunningham says. "We met with a lot of resistance in that effort, but he helped bring The Foundation people together. He was a great partner in transforming the relationship between PSEF and ASPS. I can't even begin to imagine a better partner for these shared presidencies."
Dr. Kinney is survived by his wife, Pearl; his sons, Zane and Zach; two sisters; and one brother.
Memorial services will be held on June 10, at Westwood Presbyterian Church, 10822 Wilshire Blvd., Los Angeles. Memorial donations can be made in Dr. Kinney's name to the MIT Undergraduate Scholarships Fund. His family notes that Dr. Kinney attended MIT on a full scholarship, and he always felt that the opportunity gave him unlimited possibilities.