Remembering a true giant of craniofacial surgery: Kenneth Salyer, MD, 1936-2020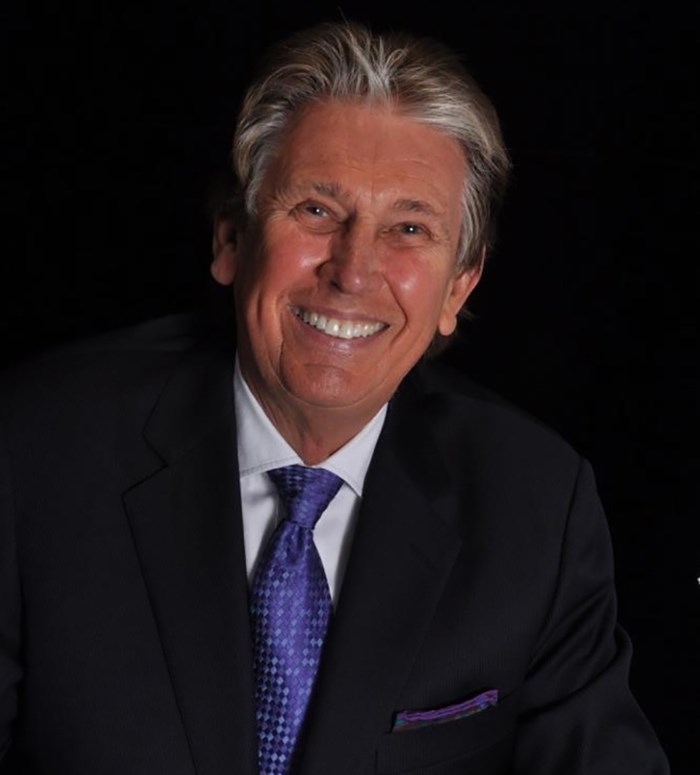 Plastic surgeons around the world are mourning the loss of a giant in craniofacial surgery, Kenneth Salyer, MD, who passed away Monday at age 84. In addition to organizing the World Craniofacial Foundation, Dr. Salyer was founder of the International Craniofacial Institute and the Cleft Lip and Palate Treatment Center in Dallas.
"Dr. Salyer was one of the original fathers of craniofacial surgery," says ASPS President Joseph Losee, MD. "His contributions to the specialty were immense."
Born in Kansas City in 1936, Dr. Salyer received his medical degree from the University of Kansas School of Medicine in 1962 and performed a general surgery residency at Parkland Memorial Hospital in Dallas. He completed a surgical Fellowship at the University of Texas Southwestern (UTSW) School of Medicine and began his plastic surgery residency at the University of Kansas School of Medicine.
In 1969, Dr. Salyer became UTSW Medical School's first chief of the division of plastic surgery. He entered private practice in 1979 and established the International Craniofacial Institute in Dallas in 1986. To date, the institute has served more than 17,000 patients from more than 75 countries. He also organized the World Craniofacial Foundation in 1989 to help provide life-changing surgery to children who had craniofacial deformities.
Linton Whitaker, MD, who co-founded the International Craniofacial Club (which would become the International Society of Craniofacial Surgery) with Dr. Salyer, recalled first meeting his colleague in 1972 when the two were invited to France to observe the work of Paul Tessier, the pioneer of modern craniofacial surgery.
"We struck up a relationship and had the idea of forming an international club that, to start, only had six members," Dr. Whitaker notes. That group of luminaries included Dr. Whitaker, Dr. Salyer, Ian Jackson, MD, Daniel Marchac, MD, Fernando Ortiz-Monasterio, MD, and Ian Munro, MD. "We communicated and exchanged ideas through the first several years. We were finding our way through what we were doing as we were doing it. We'd talk to each other over the phone, share pictures and discuss various matters when we got together. Each of us also started our own training programs, and that really led to the widespread practice of craniofacial surgery."
Dr. Whitaker notes that Dr. Salyer was also one of the founders of the American Alpine Workshop in Plastic Surgery, a travel club that provided a forum for leading plastic surgeons to exchange ideas.
"He was a very energetic person, who was always looking for what was new and could improve the field of craniofacial surgery," Dr. Whitaker says.
Dr. Salyer contributed more than 200 peer-reviewed articles and book chapters to scientific literature. He authored, co-authored or edited 11 books and co-authored the two-volume Atlas of Craniofacial and Cleft Surgery. Dr. Salyer served as a member of 50 national and international professional societies, holding leadership roles in many of the organizations. He is past president of the American Society of Maxillofacial Surgeons, past chair of the Plastic Surgery Research Council, founder/past chair of the American Academy of Pediatrics/Plastic Surgery Section, past president of the Texas Society of Plastic Surgeons and past president of the American Society of Craniofacial Surgery.
David Genecov, MD, who now serves as the director of the International Craniofacial Institute, says working closely with Dr. Salyer provided invaluable insight and guidance into the world of craniofacial surgery.
"Dr. Salyer was part of a generation of surgeons that was unique – they did things that we will never really be able to contemplate in terms of guts, vision and sheer imagination," Dr. Genecov says. "Ken's imagination and creativity were truly amazing in the O.R. He could think of doing things that were unique and very specific that not only made a difference functionally, but went beyond repairing anomalies to create a result that was also aesthetically beautiful."
Throughout his career, Dr. Salyer remained an active researcher – his work predicated on the driving belief that plastic surgeons must use their natural talents to change their lives and the lives of those around them. Even after he retired from clinical practice, Dr. Salyer devoted himself to mission work through the World Craniofacial Foundation. He focused on the topic of helping change the lives of others when he delivered the Maliniac Lecture at Plastic Surgery The Meeting 2013 in San Diego.
He recalled being a resident on neurosurgery call at Parkland Hospital in Dallas on Nov. 22, 1963, when President John F. Kennedy was assassinated. At one point, Dr. Salyer found himself alone with Jacqueline Kennedy, and later reflected that the loss of his hero was a seminal event in his pursuit of serving others.
"In the aftermath of the president's death, I had a new understanding that life was both fragile and precious," he told the audience. "I grew increasingly determined to create a professional life that mattered – one in which I could be of service to mankind."