Remembering ASPS past President Elvin Zook, MD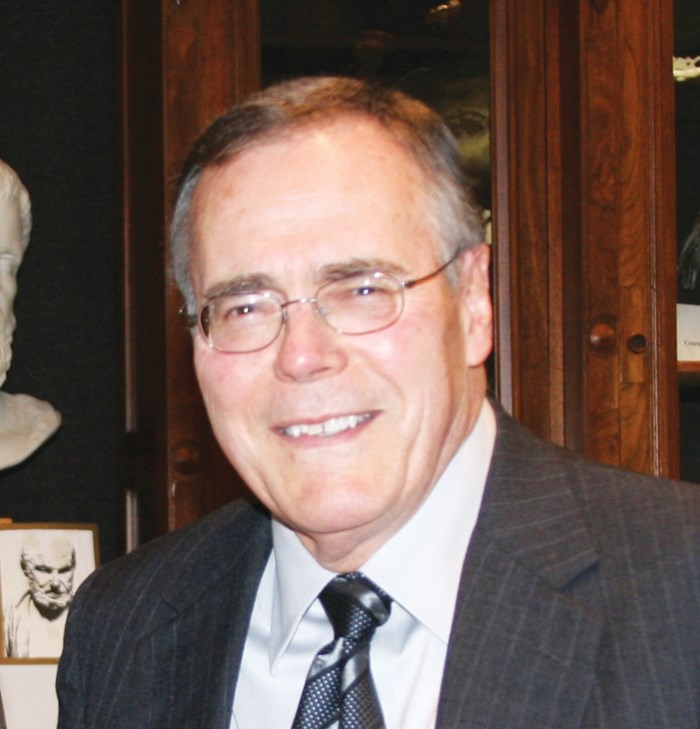 Plastic surgeons are mourning the loss of a specialty legend, ASPS past President Elvin Zook, MD, who passed away Tuesday at age 83.
"Dr. Zook was an internationally known and respected leader, mentor and 'grandfather' of plastic surgery," says ASPS President Joseph Losee, MD. "Through his contributions to the specialty, he touched each and every one of us in many ways."
The PSF past President Michael Neumeister, MD, who is chairman of the Southern Illinois University (Springfield) Department of Surgery that Dr. Zook established, says Dr. Zook was both a mentor and "professional father."
"He was a happy surgeon, always telling jokes," Dr. Neumeister recalls. "He enjoyed people coming into his O.R., making observations and critiquing things – and he enjoyed going into your O.R., critiquing and adding things he thought were appropriate. He was so collegial, respectful and inclusive. That's the reason I stayed here after completing my Fellowship."
Dr. Zook attended medical school at Indiana University, graduating in 1963. He was already board certified in general surgery, cardiothoracic surgery and plastic surgery by the time SIU recruited him to help develop their fledgling program in the early 1970s. Once he took the job, he immediately recruited Robert Russell, MD, and Allen Van Beek, MD, both of whom would also become presidents of The PSF.
"This is a relatively young medical school, but Dr. Zook really put it on the map," Dr. Neumeister says.
Although well-known for specializing in nailbed reconstruction, Dr. Zook also proved to be a trailblazer – hiring an equal number of women into residency and also taking part in the focus group that created the SIU Integrated Plastic Surgery Residency Program. Dr. Zook's daughter, ASPS member Nicole Sommer, MD, is also a professor at SIU, as well as residency program director and director of the SIU Cosmetic Clinic.
Dr. Zook fortified SIU's plastic surgery program with his hires and oversaw residents who would go on to become giants in the specialty, including the Society's first female president, Roxanne Guy, MD.
"He was the quintessential teacher," Dr. Guy recalls. "Always positive, never demeaning. He wanted us all to be excellent and he fostered that excellence by example. We were so blessed to have been taught by this man."
To this day, the Society's name carries a bit of his influence. During his 1994 ASPS presidency, Dr. Zook made changing the perception of plastic surgery one of his top priorities, and he pushed changing the Society's name from the American Society of Plastic and Reconstructive Surgeons to the American Society of Plastic Surgeons. He felt that an effort was necessary to convince people that plastic surgeons and reconstructive surgeons are one in the same, instead of two different types of surgeons – which he argued the former name seemed to imply. Dr. Zook's push sparked five years of debate about tradition and identity, but an 88 percent margin of membership voted at the 1999 Annual Business Meeting to officially change the name and clarify the wide breath of work performed by plastic surgeons.
Dr. Zook was also past chairman of ABPS and the American Council of Academic Plastic Surgeons, and he served as chairman of the Plastic Surgery Research Council. He was the first editor of the medical journal Hand and won several awards throughout his career, including being named "Clinician of the Year" by the AAPS; winning the ASPS Honorary Citation in 2007; and being honored by the Society with the ASPS Special Achievement Award in 2013.
"He was known for being residents' advocate to no end," Dr. Neumeister says. "He would do anything for them. He was very open-hearted and wanted them to succeed, but also to give back – whether it be to their community, hospital or medical organizations. He would say 'We're privileged to do what we do in the reconstructive world and we should give back.'"